Plotting Junior's growth chart is about to become much easier! Instead of waiting for the monthly visits with the doctor to find out just how much the little one has grown in height, imagine being able to measure baby daily, just by looking in the crib.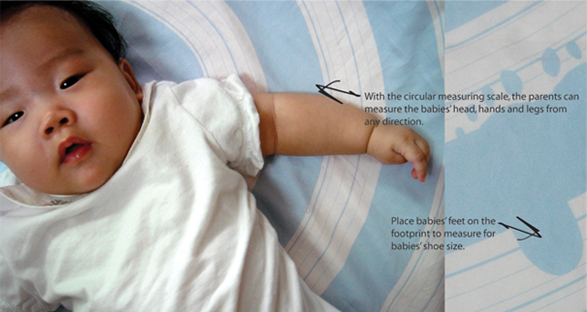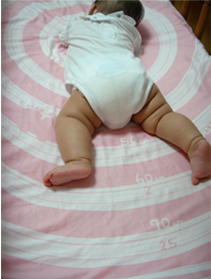 Taiwanese designer Clare Chen has created a fitted crib sheet with concentric circles marking measurements printed directly onto the fabric. The circles allow you to measure height regardless of how the baby is lying in the crib. In addition, there are footprints that will allow for the measurement of baby's shoe size!
The crib sheet is 100% cotton and printed with eco-friendly ink in pink, blue, green, yellow, lavender or black.
Measuring baby has never been this easy – or this much fun! Belinda, Staff Writer
---