Just 2 days post partum, Hilaria Balwin kept it real on Instagram this morning when she showed off her still there baby belly.
"Update on us…", the new mom wrote. "Rafael is doing wonderfully! He is two days old now. Such a sweet little boy. I'm feeling well, been up with him every hour to two hours. I have been planning on doing post belly photos but didn't know if I was gonna have the guts to actually follow through. "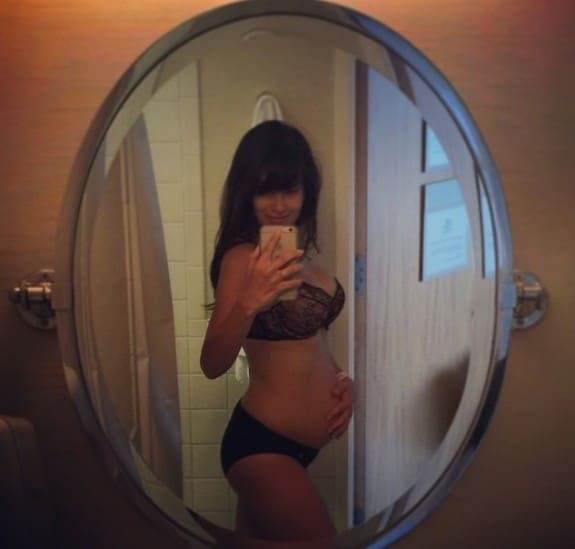 "I hope you understand my intention here," she explained. "I believe it is important to accept and love our form after going through a bit of a battle bringing life into this world. Deep breath, here we go…all the way from my glamorous hospital bathroom ? #ShrinkingBaldwinBabyBump #NoShame #LoveYourBody"
Often when a woman who is in the public eye gives birth, they re-appear within weeks looking incredible, which leaves real moms feeling deflated. I wish more people shared these candid photos. Many of the comments applauded Hilaria for being authentic.
"You look great!," one fan wrote."Thanks for posting what is considered "imperfect" you are real inspiring and beautiful! Rock on mom"
Shortly after she posted a sweet photo of Carmen Holding a balloon welcoming her little brother.
The only peek we have gotten of Rafael was his tiny little hand holding Hilaria's.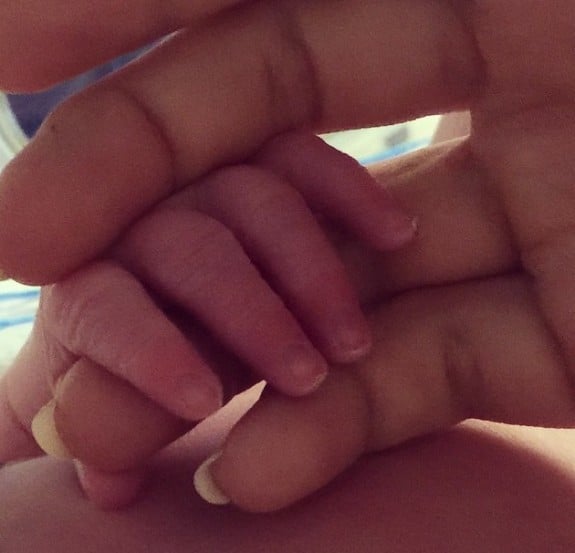 Hopefully we will get to meet him soon!
---
[ad]