Parents please check your cabinets! The Honest Company has announced a voluntarily recall certain lots of Wipes.
This product is distributed in the United States and Canada in the following configurations:
10 count packages, UPC 0817810011276, 0816645024079, 0817810011276
72 count packages, UPC 0817810011863, 7000000011863, 0816645023584, 0816645023591
288 count packages, UPC 0817810014680
576 count packages, UPC 0817810028540
These wipes are also included in Honest Diaper Cakes, Baby Basics Gift Set and Baby Arrival Gift Set.
Certain lots of these Wipes are being voluntarily recalled due to the possible presence of mold. We believe the affected product is not likely to cause adverse health consequences, however, impacted wipes do have a spotted discoloration and the aesthetics are unacceptable.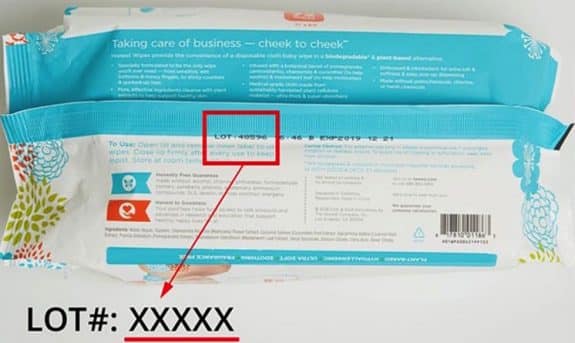 No other products of The Honest Company are impacted by this recall.
Parents may return product affected by the recall to their point of purchase for a full refund or call the Honest Company with any questions at 888-862-8818 M – F 5AM to 5PM Pacific.
---
[ad]