Since hitting the small screen 2 years ago, Sofia The First has been one of the most popular shows on television for kids 3+. Initially, the toys were slow to come, but this year we have seen some really great sets for little fans of the show.
Debuted at Toy Fair earlier this year, the Royal Prep Academy is by far one of my favorite play sets to be released from the collection.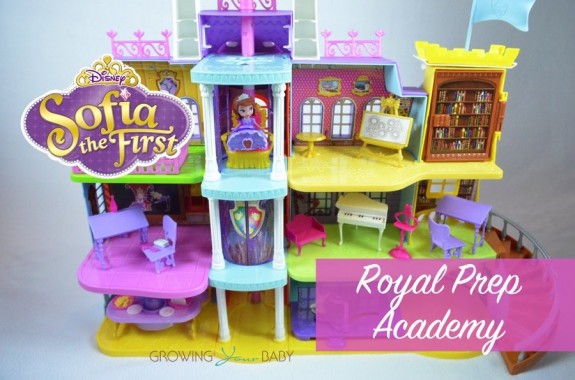 The biggest set they have created to date, the Royal Prep Academy has 9 rooms across 3 floors. Not only does it include a lot of little accessories, but there are lots of fun features that the designers have built right into the set.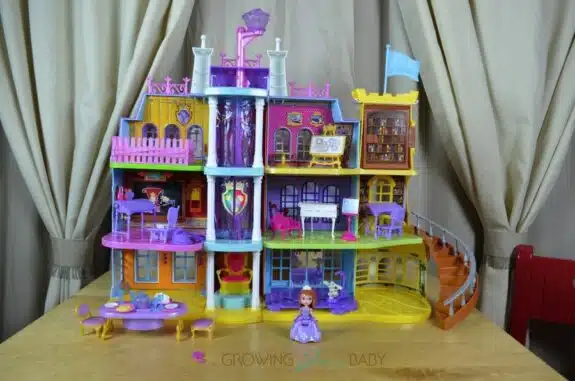 Starting at the top there is a garden area to hold the flying horses. The Prep Academy comes with just Sofia and Clover, but parents can purchase a second set($39) that includes Minimus, Sofia's horse, Amber and James, plus some of their schoolmates.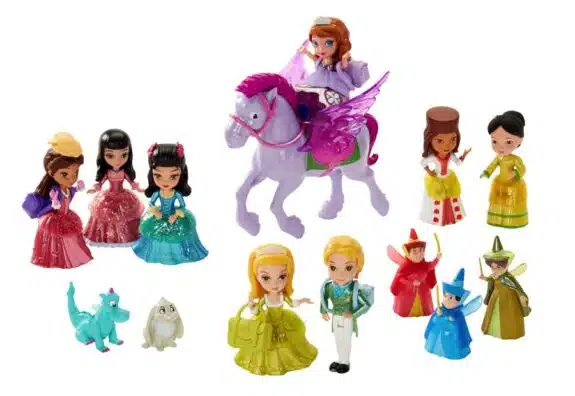 Just over from the garden, there is an art studio and then an area, that appears to be the library- but is actually a surprise room.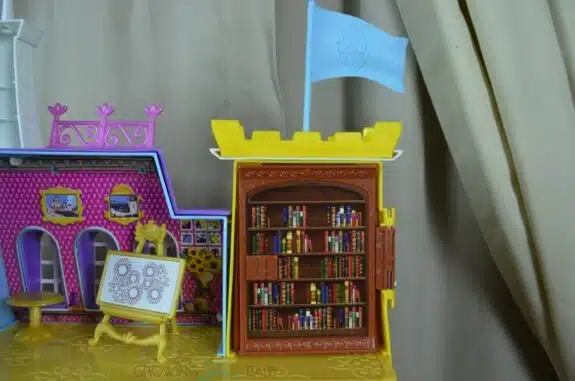 On the second floor, the prep academy has a study, music class, and sorcery class. In the music class, the piano pops up to reveal a little animal when kids go to play it. The blackboard in the sorcery class drops down to show some interesting potions being created.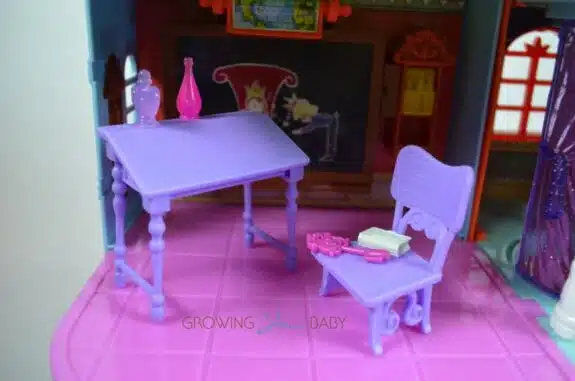 After taking the spiral staircase down to the main floor students can visit the conservatory, have lunch in the dining room or take a swirl on the dancefloor in the ballroom!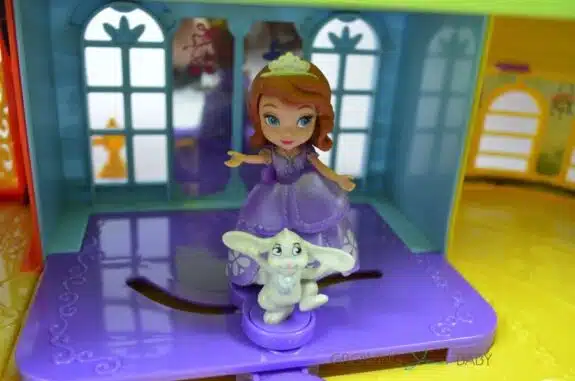 My favorite part of the set, however, is the elevator. Designed to look like a throne, Sofia and her classmates can move from floor to floor easily with just the twist of a handle! As she hits each floor the set recites different messages from the headmistresses Flora, Fauna, and Merryweather!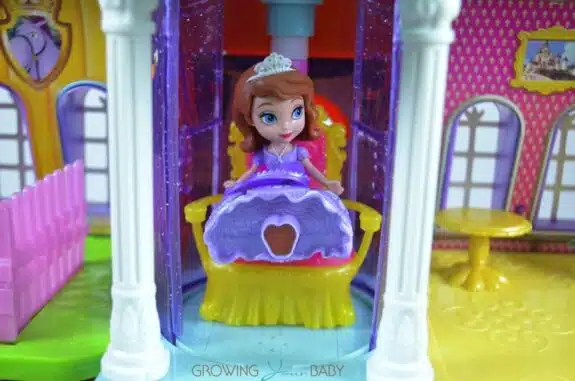 With more than 25 accessories, 2 characters, and lots of different places to play, the Prep Academy is one of my favorite toy picks for this Holiday Season.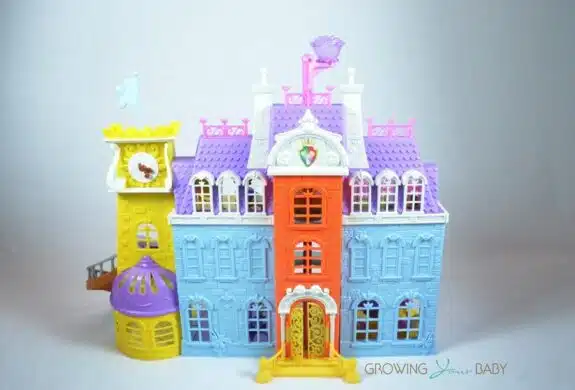 ---