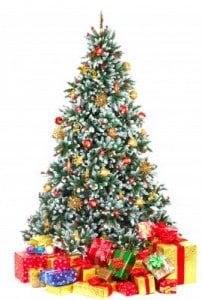 It's that time of year when those who don't have kids are trying to figure out what to buy for a niece or nephew, grandchild or godchild and parents who have kids are buying outside of their age range.
Not only is it tough to buy for someone else's child, but it' even tougher when you walk into the store and see a million toys and just as many shoppers scrambling everywhere.
I have 2 boys 2 & 6 and this year I have to buy for 2 little girls – 2 & 3 plus their brothers 2 & 4. And while I would consider myself somewhat in the know because I do meet with toy manufacturers 4 times a year, it's still tough because not all kids like the same things.
Three questions I always ask are:
What do they like?
What do they have?
What are they asking for?
This doesn't mean that you have to go from a list, but that you are on the right track to get them something that won't go back in it's box 10 minutes after they open it.
When buying a present for any child it is important that the toys you choose are age appropriate. This is especially important for children under 3 because toys created for children in this age group are developed to help improve specific skills and they don't have any small pieces that could be choking hazards.
To help parents find the right gift quickly Mattel has created a gift finder mattel.ca/giftfinder. When you visit the site it simply asks you to add gender and age and it shows you a list of age-appropriate toys from Mattel and Fisher-Price. I like that they don't list 100 toys just the top 20 so you don't get lost with all of the choices.
From there you can pick the best match and then wait for it to go on sale! From my personal experience the popular toys aren't on sale the last 2 weeks before the big day so if you see it grab it.
If you prefer to head to the store Mattel has also partnered with professional organizational guru Tarra Stubbins. As Canada's Holiday Helper, Tarra will be giving advice to gift givers across the country online from now to the end of the holidays. She has such awesome tips for staying on track that you may just have time to catch a few Holiday family movies! The Mattel Holiday helpers will be at various stores this Christmas season providing useful advice on appropriate toys for kids of all ages.
Between November 24th and December 17th the team will be helping shoppers at various Sears and Zellers locations across Canada.
Related Articles:
*Disclosure: I am part of the Fisher-Price Play Panel and I receive special perks as part of my affiliation with this group. The opinions on this blog are my own.
---