With chances of just one in 67 million, a woman has beaten the odds given birth to identical quadruplets at the Obstetrics and Gynecology Hospital of Fudan University.
The woman, whose surname has only been revealed as Wu, is the third person in the last 12 years to deliver quadruplets at the hospital.
The occurrence of identical quadruplets is so rare that there have only been 70 sets of all-identical quadruplets born worldwide.  Completely natural, the babies are conceived from a single egg that split 3 times.
The new mom was reportedly hospitalized during her 29th week of her pregnancy and needed a cesarean section in the 31st week after doctors found issues with the blood flow in her umbilical cord.
The baby girls were born at about 5pm, and weighed between 780 to 1,120 grams.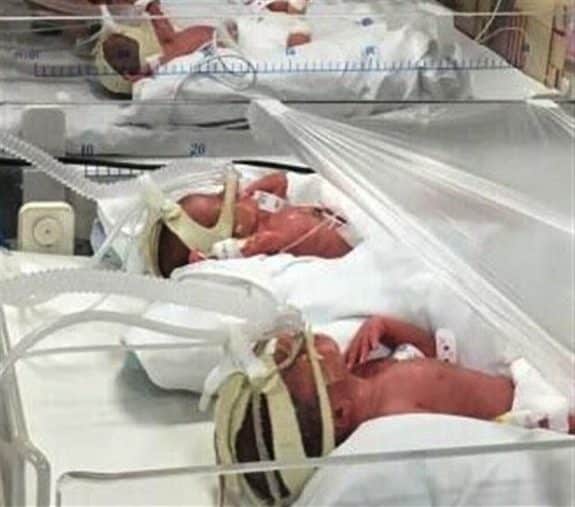 The babies are in stable condition, but will need to stay in the intensive care unit until they are strong enough to eat and breathe on their own.
The quads join the mom's 2 older children; a boy and a girl.  She told the media, the rare pregnancy was unplanned.
---
[ad]