In August Ikea issued a voluntary recall of about 40,000 KRITTER and SNIGLAR Junior Beds because the metal rod connecting the guard rail to the bed frame could break in use, posing a laceration hazard.  At that time a kit was available for repair.  Today the furniture giant expanded  that recall to include another 3,500 beds after they received one additional report from the UK of a metal rod on a SNIGLAR bed breaking. A child, they say, received a scratch on the arm from the broken metal rod.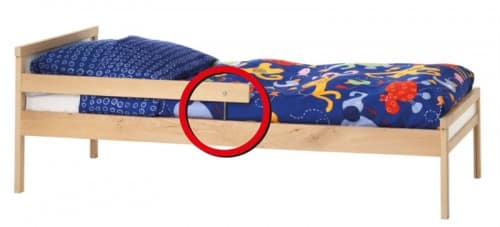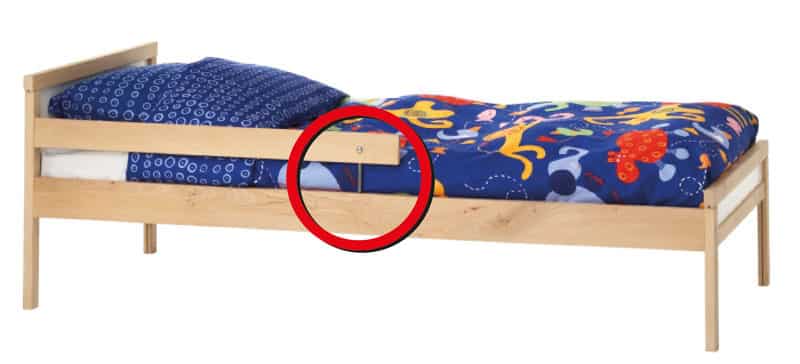 The recalled IKEA junior beds include the KRITTER and SNIGLAR models with a guard rail on one side. The pine wood KRITTER beds have animal cut-outs, such as a dog and cat on the headboard. A label on the headboard or underside of the KRITTER bed has a date stamp of 1114 to 1322 representing the year and week of production (YYWW), a 600.904.70 model number, and 19740 supplier number. The SNIGLAR natural beech wood beds have a white painted fiberboard insert on the headboard and footboard of the bed. A label on the headboard or underside of the SNIGLAR bed has a date stamp of 1114 to 1318 (YYWW), a 500.871.66 model number, and 18157 supplier number. This recall expands the date code for SNIGLAR beds to 1049 to 1318. The beds measure about 65 inches long by 30 inches wide with a 22 to 26 inch high headboard.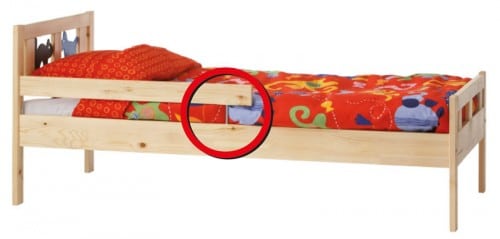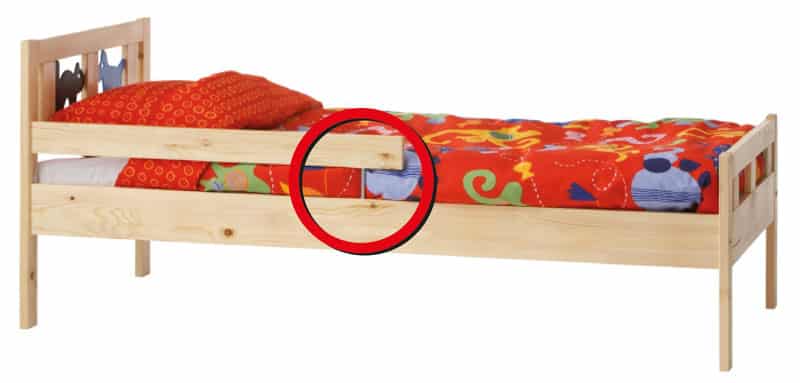 Consumers should immediately stop using the recalled KRITTER and SNIGLAR junior beds and contact IKEA toll-free at (888) 966-4532 anytime or online at www.ikea-usa.com and click on the recall link on the top of the page for more information to receive a free repair kit.
---
[ad]