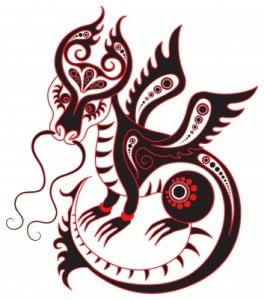 Are you a horoscope fanatic? Would you plan your child's birthday around a horoscope? How about your conception? If so, you and some Chinese mothers may be able to relate.
In the Chinese culture, dragons are considered very special and very powerful. Dragons are also one of the animal signs in the Chinese horoscope. On January 23, 2012, the Chinese New Year, otherwise known as the Lunar New Year, will begin. Any babies born on or after this date will fall under the Chinese zodiac sign of the dragon, but not just any dragon – the water dragon.
According to the Chinese calendar, the dragon is the luckiest sign of all. Fearlessness, wealth and health are all said to be bestowed on the dragon child. The water dragon is even more special. The water dragon is said to even out some of the less desirable traits of the dragon sign, such as a hot temper and arrogance.
The last dragon year, which took place in 2000 saw a 15 percent increase in Chinese child births in New York. This year, clinics and hospitals are already seeing an increase of parents that are due to deliver this year, and the beginning of the New Year isn't even here yet.
"This year will be a lot of pregnant women," stated Wanda Chen, a nurse at Bayard Street Obstetrics and Gynecology. "There will be a lot of patients – a lot more than last year."
This clinic, in particular, is even extending their hours to prepare for and accommodate the flood of moms that are expected to visit in the coming months – some of which may not have even conceived yet.
"It is entirely possible that someone planning to have a baby in the Year of the Dragon has not received prenatal care yet, or possibly not even conceived yet," stated Michael Hinck, a spokesperson for Flushing Hospital Medical Center in Queens, NY.
But even mothers that have already conceived are going to extreme measures to ensure that their baby is born in the Year of the Dragon.
"We've had some patients cancel their scheduled C-sections to hold off until next week," stated a Downtown Hospital labor and delivery nurse. "I just had another patient who said she wished it would hold off until next week."
So who are these lucky moms that plan on delivering a dragon child?
Qiao Chen, 34, just visited her doctor, to check up on her pregnancy. With just a few more days to go, Chen is very excited that she just might have one of the very first dragon babies in New York.
"It's so lucky," Chen stated. "He'll be brave, like a samurai."
Mei Chen, 26, is yet another mother that expects to deliver just a few days after the New Year.
"I'm very excited to be having a dragon baby – especially a boy in the dragon year," she stated. "It's my first baby and I'm very excited for it."
Mei will also celebrate her 27th birthday just after the New Year. With any luck (which the dragon is well known for) she will celebrate the birth of her dragon boy on her birthday.
Related Articles:
---