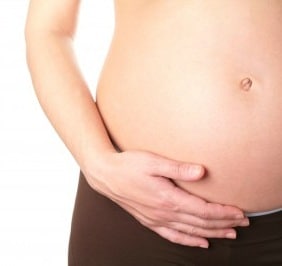 Dutch scientists have found out that women who have more intake of vitamin B 12 during pregnancy are three times more likely to have a content, quite baby without colic pains.
The scientist also found that women who have low levels of the vitamin during pregnancy are more likely to have babies who cry at least three hours a day.
The vitamin is usually found in red meat, chicken, dairy products and fortified breakfast cereals.  Liver and shell fish are also good sources of B12, but are not recommended for pregnant women.

Vitamin B12 is essential for the development of the brain and the nervous system in unborn babies. It is also needed to make healthy blood. In adults, vitamin B12 deficiency may lead to anemia, constipation, weight loss and tiredness.
For the study, researchers tested the level of B12 in the blood of 4000 women in the 12th week of their pregnancy. They then asked the same women to fill in a questionnaire after their babies were born and were three months old.
They found that five percent of the women who had shown very low level of B12 in their blood complained about colicky babies whereas only one percent in the group with high intake said their babies cried because of colic pain.
The researchers also reported that this happened in spite of taking other factors into account like age, social background, education, smoking habits etc.
They also found that they saw no links between folate intake and crying of babies. Folate is another essential nutrient useful for the development of the brain of unborn babies.
They believe that B12 was important because low levels affected the development of nerve cells in the brain, increasing irritability in babies. As low levels prevent the release of the sleep hormone melatonin it could also interrupt the natural sleep cycle of infants making them cry more.
Doctors think that the research is definitely a first step in linking a mother's nutrition and colic symptoms in babies, but it is still premature to make mothers change their diet accordingly.
Pregnant women are strictly asked to avoid things like liver, raw eggs, shell fish, soft cheese and though these contain Vitamin B12 doctors say more research is needed to confirm that these food items can be taken by pregnant women safely.
Moms-to-be who would like to add more B12 to their diet should check with their doctors beforehand.
Related Articles:
---
[ad]