Whitney Hallett knew she grew big babies, but got the surprise of her life when she gave birth to her 4th child on May 1!
During her pregnancy Whitney, 28, was diagnosed with gestational diabetes, a condition where 'extra glucose in your bloodstream crosses the placenta, which triggers your baby's pancreas to make extra insulin.'  Previously, her older children weighed 8 pounds, 8 ounces, and 11 pounds, 1 ounce, and 9 pounds, 14 ounces, respectively.
Little did she know, baby Waylon would almost double his oldest sister's weight.
Speaking to USmagazine.com, proud dad Edmond Hallett said, "The doctors and nurses were like, 'Oh my god!' We ended up weighing him three times because no one could believe he actually weighed 16 pounds. At first I thought maybe the scale was broken."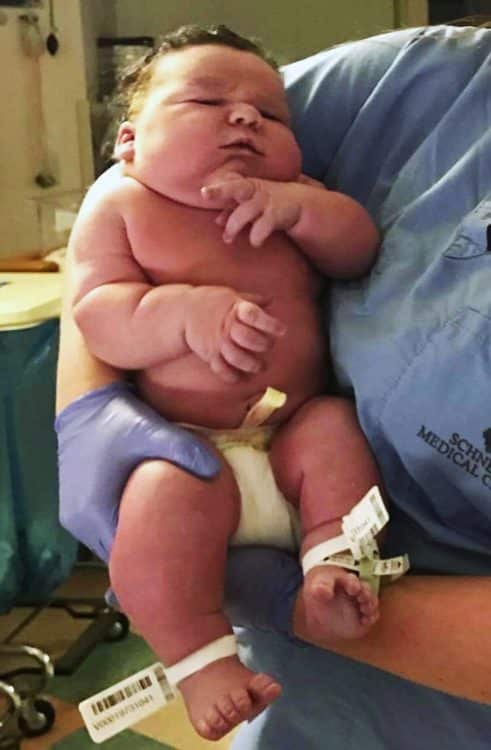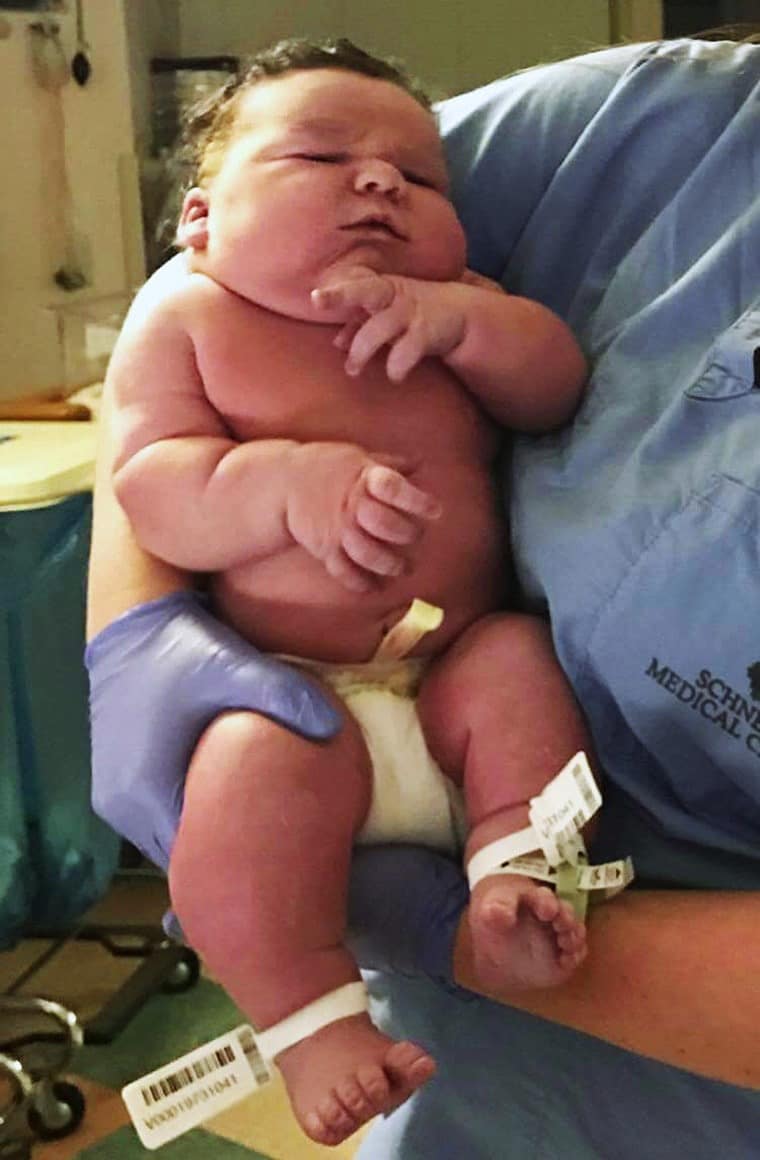 After Waylon made his debut, Edmond need to run out to buy bigger clothes for his son. "There was no way he was fitting into a newborn outfit!" Edmond told the Magazine.
Waylon's size, however, caused some problems with development and he needed to spend seven weeks in the NICU for breathing and feeding issues.
"He weighs 17 pounds, 7 ounces," says Edmond. "He sleeps a lot more than our other babies did, but he's healthy. When he's awake, he's alert and smiles. He's a happy boy."
There have been quite a few scale tipping babies in the news lately. Last week a South Carolina couple revealed they welcomed a 14 pound, 4 ounce, boy on Friday, June 23.
"I make 'em big," Arthur Keisler, told ABC News of his son Colin, who set the record for the largest baby ever born at Lexington Medical Center. "The room completely changed as soon as they got him out. The doctor said, 'Whoa, this is a big baby.' They pulled the scale into the operating room and the room and the room erupted into like, 'Oh, my God, this is the craziest thing ever.'"
Scientists Take a Closer Look at the Way a Mom's Brain Responds to Her Baby's Cry
---
[ad]