The same state that recently pushed forward a bill to ban abortions is now thinking about making baby drop-off boxes widely available. These boxes would give mothers a place to anonymously give up their babies without fear of judgment of persecution, and without having to worry about being seen or talked to.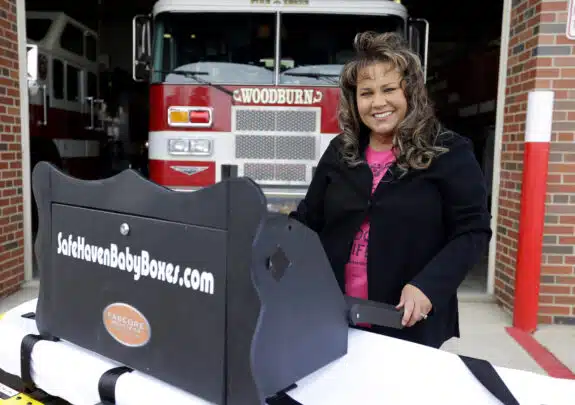 It's unknown how many of these boxes currently exist in the United States—Banner Health offers one at their Thunderbird Medical Center—but these drop-off boxes are extremely common in Europe and Asia.
They also receive quite a bit of criticism from those that feel the core issues of child abandonment aren't being addressed by the boxes. In fact, Elizabeth Throssell, a spokeswoman for the United Nations Committee on the Rights of a Child, says that, rather than fund the cost of the boxes, countries should instead provide family planning options and other types of support to address common reasons for child abandonment, such as poverty.
Another concern about the boxes is that the mother may need medical care, and rather than receive it, she'll simply drop off her baby, potentially leaving herself at severe risk. With Safe Haven locations where there is no drop-off box, she would be assessed and at least seen to determine if medical care is needed. This also gives trained professionals the chance to determine why she might be choosing to hand her baby over, opening up a door to possibly providing assistance if she simply needs financial support, or other help that can be provided.
Casey Cox, who authored the bill that could potentially make around 100 baby boxes available in Indiana, says that such devices are a natural progression of the "Safe Haven" laws, which give parents the opportunity to surrender their newborns at facilities like hospitals, police stations, and fire stations. So long as the child has not been harmed in any way, these parents don't have to worry about facing any criminal charges for surrendering the child.
But there are some other concerns about the baby boxes, namely the fact that, in Asia, where they are extremely common—so much so that they have even become the subject of a documentary—use has had to be restricted (and some have been shut down completely) because the local authorities have become so overwhelmed with the sheer number of abandonments over the years.
What's your take on the baby boxes? We'd love to hear your thoughts!
Related Articles:
---