My rainy day solution for my busy boys is a trip to IndigoKids. A couple years ago the one by our house was renovated to include a tea cup booth, a play kitchen, train set and a table covered in craft paper for drawing. Going there is like a playdate without the cover charge.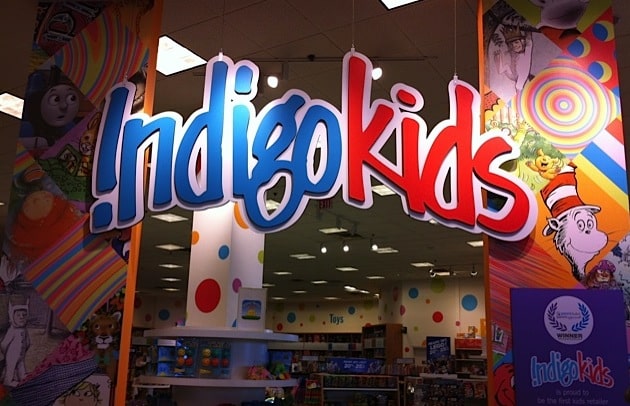 I do find, however, that I need to bring my husband when I shop there because the kids tend to go into overload.
Yes, I'm the mom of that little boy who was driving through the store in the plasma car and also the little boy who WAS pushing the dolly in her stroller. But I can't help it. He loves playing with the toys they have out…
Now that we are into Birthday season it has also been a convenient destination for unique gift ideas. In fact they have even set up a section in the store that offers their top gift ideas by age(1-9), which is perfect for aunts and uncles who are no longer have little ones.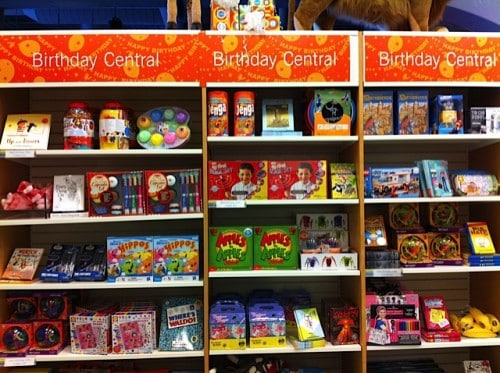 They also offer suggestions for loot bags and carry toys from some of our favorite manufacturers like Melissa & Doug, Corolle, LEGO, LeapFrog, Hasbro and Playmobil.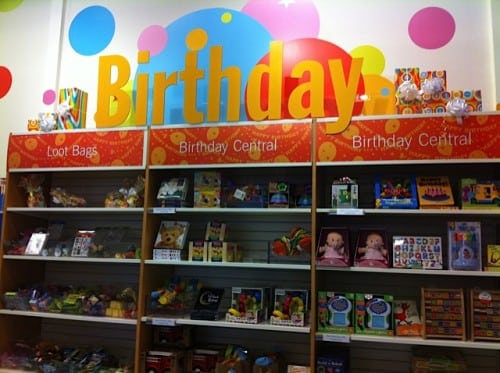 I love to include a book with our gifts because I believe that storytime is a valuable to introduce books that teach everyday lessons and those that send important messages. On birthdays I like it when my kids get books that are favorites from friends and family and like to pass along some of my boy's top picks as well.
During a recent trip into the store we picked up a gift for my nephew. Because I work a lot with toy manufacturers I tend to over think every gift I buy. I do, however, trust the selection IndigoKids has because many of the brands are from companies that I love working with.
After circling the store 5 or 6 times I chose Melissa & Doug's Wooden Car Carrier Truck. This is actually the second time I have purchased this toy because it was such hit the first time.
I couldn't leave without something for my own boys, so each one got to pick a new book and I also grabbed Electronic Snap Circuit Kits for my oldest as Mr. 6-year-old is right into circuit boards and how they work. I had seen this toy at Toy Fair but hadn't been able to find so it was a nice surprise to see it on the shelf.
Plus, if you buy in store IndigoKids offers gift bags with kid's birthday present purchases, which I was happy to accept.
I really like shopping at Chapters/Indigo and find their selection of books, magazines and gift items to be one of the best under one roof. I highly recommend a trip there if you are looking for something unique for a loved one.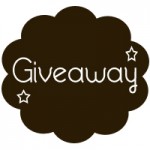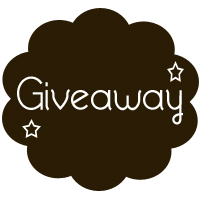 GIVEAWAY!! We offered one reader the opportunity to win a $35 Indigo gift card!
Congratulations to our winner Amy T!
Disclosure – I am participating in the Indigo Kids program by Mom Central Canada. I received compensation for my participation in this campaign. The opinions on this blog are my own.