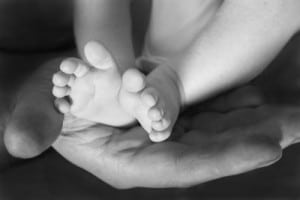 Migrant workers are often required to leave behind their loved ones to search for work so that they can support their families. This is exactly what happened recently in China when a migrant couple left to find work and had left their daughter in the care of her elderly grandmother.
While they were gone, the grandmother passed away, holding the little girl. She was found, still in her grandmother's arms on September 27th. Doctors estimated that the infant, Xiao Meng was without care for more than a week.
Doctors reported that Xiao had a skin infection and festering wounds from being held by her grandmother's decomposing body and that she was also severely dehydrated but she is expected to make a full recovery.
Local party chief of China gave their apologies to the parents for failing to provide better care for the elderly and infants left behind by migrant working families.
While I literally shudder at the thought and my heart aches for the fear and possibly even guilt the parents must be feeling, I am amazed that the infant stayed in her grandmother's arms until she was found. That is one protective grandma!
Related Articles:
---