When police officers in Greenville County South Carolina responded to the report of an unresponsive three month-old on February 21st they found an unsupervised toddler wandering in the backyard.  Just the tip of the iceberg, authorities would find that not only was the caregiver looking after more than three times the number of kids she was allowed by law, she was doing it in unsafe conditions.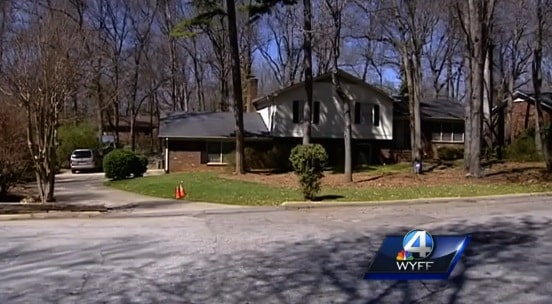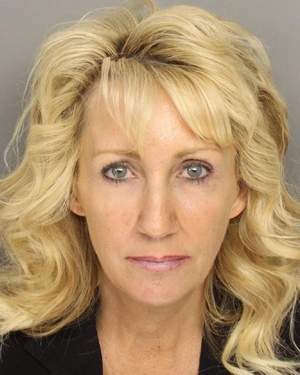 Initially, the owner of the home and daycare facility, 49 year-old Pamela Clark Wood told the authorities that she was only taking care of six children at the time. However, the officers investigated further into the home and found 23 children, including 14 kids in the basement with Wood's 16-year-old daughter and an unsupervised toddler in the backyard.
Officers said that Wood was registered with the Greenville County Social Services department to have approximately six children in her home. A warrant shows that Wood has a previous record with the department of social services for the same offense.
In addition to having having an excess of children in her home at once, authorities located a loaded revolver in Wood's master bedroom, where two of the children were located unsupervised. It was also found that there was alcohol accessible to the children, as well as cleaning supplies located in a cabinet that had no child safety lock on it. During the investigation, authorities have stated that Wood has not cooperated with them and has even provided them with false information on different occasions when the they had spoken with her.
Wood has been arrested and charged with child neglect as well as obstructing justice and violation of day care licensing. Authorities have confirmed that the three month old baby has died. However, Wood has not been charged in the infant's death. Parks Evans, the coroner says that he is looking into the "possibility of unsafe sleeping conditions causing the death," but he is waiting on further tests to determine the exact cause of death. Wood's arrest warrant states that Wood had given false information about the infant's death, and that she attempted to enter the home various times while the officers were searching the house under a warrant.
Gary Blackburn's child had been attending Wood's daycare facility for the past 4 ½ years.  He told NBC news that "We did the whole background check, the DSS check and all those turned cleared out." Blackburn had removed his son from Wood's care after his son's behavior suddenly took a turn for the worse, saying that his child would get sick in the mornings before going to Wood's home and that he repeatedly would ask odd questions.
Adding, "For a sold week he would randomly ask us over and over if we were going to stop loving him." Blackburn says that once he pulled his son out of Wood's daycare, the strange behavior and odd questioning stopped.
Blackburn says that he had never heard a negative word about Wood or her daycare facility until these new allegations had come to light, saying that he and the other parents that were putting their children in the care of Wood were just doing "what they thought was best. You do the best with what you're given and when you put your child in the care of somebody, you trust that person." Parent's have told NBC that the daycare facility was shut down on February 21st, and that the facility would remained closed for 45 days, and were told to find a new facility.
The Department of Social Services states that an in-home daycare facility must be licensed if the caregiver will be caring for seven or more children. A spokeswoman from DSS told NBS that when an in-home daycare is licensed, they will receive unannounced inspections at least twice a year and that it does require background checks to be done.
---
[ad]