New mom Bridget Moynahan introduces her 5 week old son, John Edward Thomas Moynahan to the world in OK! Magazine this week. John was born on August 22nd in California.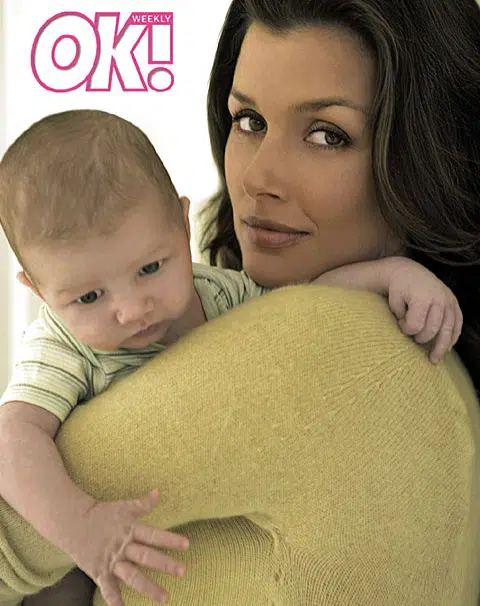 It has been reported that Bridget was
"paid in excess of $100,000 for the photo shoot, and donated all of the dough to children's charities, including the Friedreich's Ataxia Research Alliance and the Epidermolysis Bullosa Medical Research Foundation. (According to the mag, Moynahan has friends whose kids are afflicted by the diseases.)"
Moynahan declined to be interviewed, but OK! reports that she is facing single motherhood with an optimistic outlook. Even though she has a development deal with ABC, the actress plans to put her career on hold.
---