When the Us Weekly's story about Ben Affleck and nanny Christine Ouzounian hit the internet on Wednesday morning, many were shocked to think that the Batman star would betray his wife of 10 years.
Quickly Ben's people fired back threatening a lawsuit, calling the allegations "complete garbage and full of lies."
Us Weekly alleges that multiple sources confirm that Ben has been dating the family's former nanny, 28-year-old California native Christine Ouzounian for quite a few months.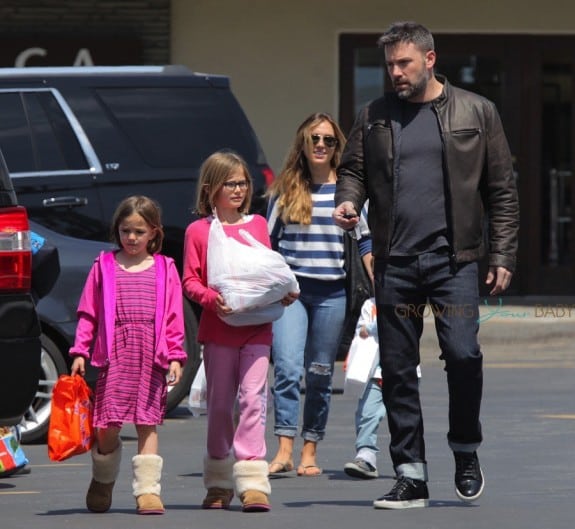 Hired through a Beverly Hills Nanny Agency this Spring, friends of Christine say, "They would hang out without the kids. And they were very flirty."
"She says Ben really, really likes her," the friend told US Weekly. "She's saying this is true love."
Sources to People.com echo the same sentiments noting that Ben and Christine would often meet at the Hotel Bel Air. "It's been going on for a long time," a friend told the magazine, while claiming Christine showed her pictures of her sitting on Ben's lap and the two of them kissing.
The nanny reportedly accompanied Ben to the Bahamas for the end of June vacation with Jen and the kids.
She is also believed to have attended a charity poker event in Las Vegas with Ben following that trip
The reports vary on when she was let go, but the same sources say that Jen found out about the relationship when she was in the Bahamas with the kids, and was 'livid'.
On July 17th the pair were photographed visiting each other at Ben's L.A. rental house. They also reportedly spent the night together at the same house on July 19th.
Ben has spent a some time with Jennifer and the kids this Summer in Georgia while she films Miracles from Heaven, but he was in LA from July 11th to the 20th when he returned to Atlanta with the family's new puppy.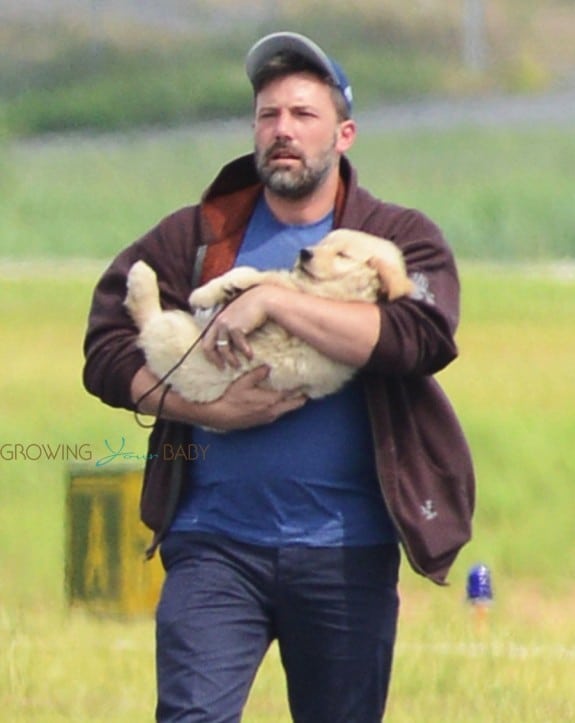 On July 21st Jen was photographed outside an Atlanta restaurant having an emotional conversation.
Clearly this is all taking its toll on her.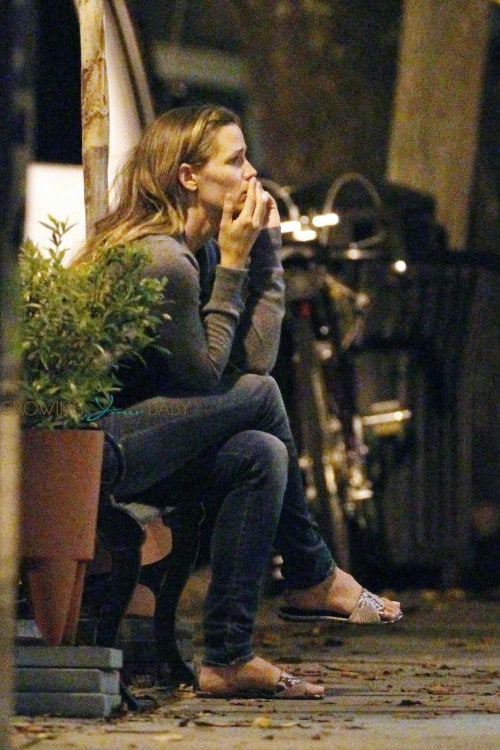 When People.com reached out to Christine Ouzounian on Wednesday she had no comment. She was, however, all smiles while leaving her house later in the day.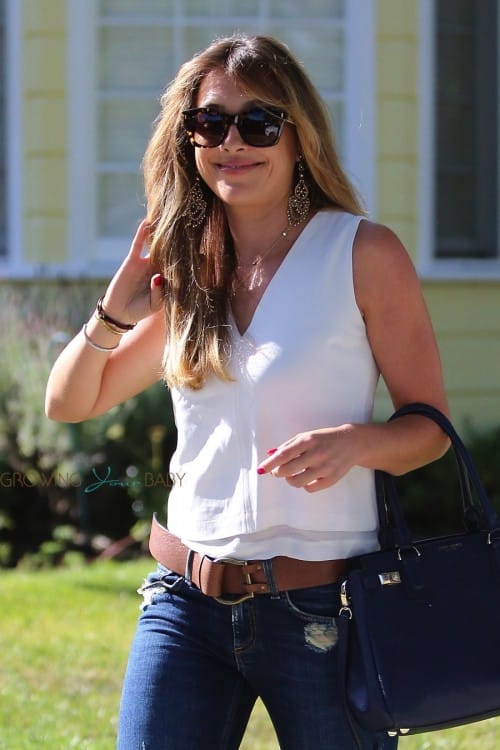 {PACIFIC COAST NEWS, FAME/FLYNET}
---
[ad]