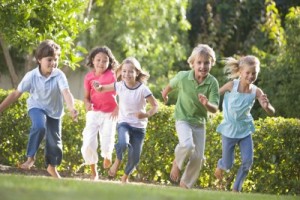 When most people think about childhood obesity, they often picture a child that eats too much and exercises too little. A new study shows that this image may be very wrong.
The study, called the EarlyBird Diabetes Study, have followed school children for the last 11 years. The researchers, based out of the Peninsula Medical School in Plymouth, UK, performed trials on the children to see how well exercise would work on helping them reduce their weight. The results were not what they had expected.
Despite increasing the physical activity of the children, the overall weight loss came to only 3 ounces in three years. Exercise seemed to be dramatically ineffective.
Researchers found that despite the common claims that obese children simply need more exercise, the reality is that lack of exercise was a side effect of already being obese. In a piece published in the Archives of Disease in Childhood, this reversal was explained to be what was really happening. Physical activity had no impact on weight change, but weight clearly led to less activity.
The results of the EarlyBird study found that obesity is actually set very early in life, and may often be genetic. Most children who are obese have at least one parent who is also obese, often the parent of the same gender. Though eating eating sugary and fatty foods, as well as getting little to no exercise, are important factors to overall poor health, they may not be factors to obesity itself.
Like eye color and skin tone, obesity may be something passed on from your parents that few have control over. – Summer, staff writer
Related Articles:
---
[ad]