The list of most popular baby names was released by Social Security Administration today and while Jacob remained the most popular choice for boys for the 11th straight year, Isabella replaced Emma as the top name for baby girls born in the U.S. in 2009.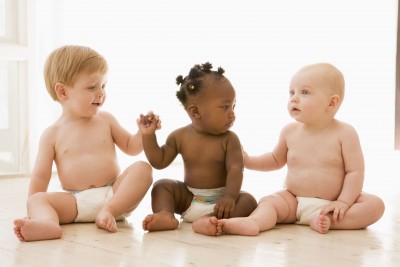 Maliyah, a variation on the name of President Barack Obama's oldest daughter, had the biggest jump in popularity, rising to a ranking of 296 from 638 in 2008, and Malia, the President's daughter's proper name jumped to 192 from 345. Barack rose to 1,993 from 2,424 among boys' names.
The popularity of the Twilight series is being credited for the jump to 485 from 782, for the name Cullen after the character Edward Cullen.
The girl name Marely had the biggest drop, falling to 851 from 334, followed by Mylee and Lindsay. Brett, Jonas, and Alvin had the largest decline among boys' names.
Here is the full list:
Jacob
Ethan
Michael
Alexander
William
Joshua
Daniel
Jayden
Noah
Anthony
Isabella
Emma
Olivia
Sophia
Ava
Emily
Madison
Abigail
Chloe
Mia