Isla Fisher and her fiance, Borat star Sacha Baron Cohen have been silent on the subject of their growing baby.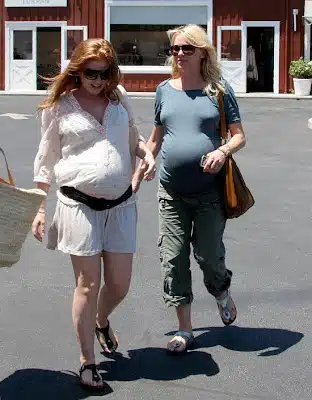 The actress, who had until yesterday refused to confirm publicly that she was pregnant, would not reveal any details about when the baby is due or which country the couple had decided to be in for the birth.
But the Wedding Crashers star, who is believed to be seven months pregnant, revealed she had decided to take a step back from her acting career after the baby was born and would not return to work for an indefinite period.
"I don't want to put the pressure on myself to have to race back to something, so I'm just taking it easy," Fisher, 31, said.
During the interview to promote her new film Hot Rod, Fisher — who wore skinny jeans, knee-high boots, and a tight-fitting purple top that showed off her large baby belly — said she had become quite forgetful during the latter stages of her pregnancy.
"I can't even remember my own name sometimes," she said with a laugh.
Cohen, 36, gained fame in Britain playing spoof rapper Ali G before becoming a global star with hit film Borat.
Fisher and Cohen are one of Hollywood's most private couples.
Fisher said her early exposure on Home & Away had made her more cautious about being in the spotlight.
*Isla is seen with a very pregnant Naomi Watts in the photo above*
---