Congratulations to Indian actor and former Ms. World Aishwarya Rai and her actor husband Abhishek Bachchan on becoming parents to a baby girl. The baby was born on 16 November at 10.00 am IST and it was announced to the world by her father in a Twitter message simply reading "It's a Baby Girl!"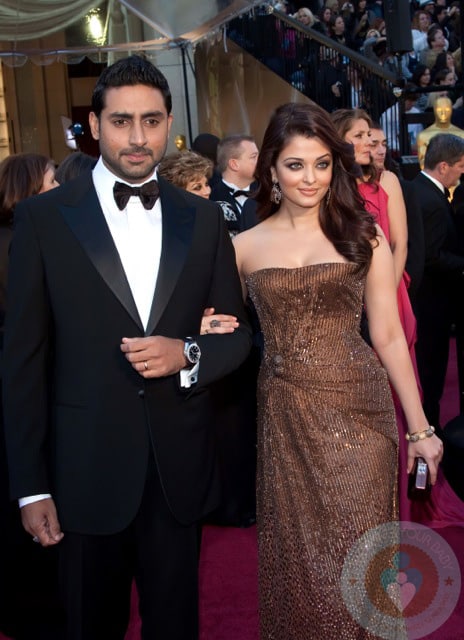 Aishwarya gave birth to her baby at Seven Hills Hospital in Mumbai and respecting the family's wish to keep the occasion as private as possible, both electronic and print media covered the news of the birth only after the family announced it in an official press conference.
The twitter world, however, was buzzing with messages as soon as the newborn was born. Followed by father's quick tweet, came grandfather and world-renowned actor Amitabh Bachchan's tweet that read, "I AM DADA to the cutest baby girl!!" Dada means grandfather in Hindi language.
One of the first congratulatory messages to the proud parents was from Actor Anupam Kher, Rai's co-star in the Bollywood production "Bride and Prejudice" who wished them great joy in the new family formula.
"May the new arrival in the family bring more happiness, joy and peace".
Both Aishwarya and the newborn are said to be doing fine at the hospital and will be allowed to go home soon.
The new parents have however restrained from making any pictures of the baby girl public. While she was expecting, Aishwarya also refused to give interviews or pose for magazines. She also restricted her public appearances and was only seen on rare occasions wearing traditional Indian outfits that well hid her pregnancy.
The grandfather and father though are both active bloggers and tweeter users and have not stopped writing about the newborn. While Abhishek Bachchan seeks guidance on being parents in one of his tweets, his father Amitabh writes more philosophically about his first encounter with a baby girl in his blog,
"The soft innocence of nature rests in my arms, oblivious of what else happens around her. Occasionally she opens her large and what looks now to be eyes of the lighter hue, which those that have dealt with similar, know shall change with time. Often the gentlest of smiles quiver across her pouted upper lip, the shut eyes bringing expression through the brows and settling down to that dream she must dream. Her head covered in the littlest of headgear she will ever adorn, snuggles into her mini quilt of varied colors dominated by the pink softness of its material."
The baby's name is yet to be revealed but she already has a Twitter account with some messages posted, too. Yawns, blinks, and "who's my daddy?" were the first tweets of the Bachchan girl who already had 50 followers in the first hour!
Related Articles:
SOURCE{WENN}