Just two weeks old, baby Joseph Frederick Kushner made his public debut on Friday while out with his mom at the doctor's office.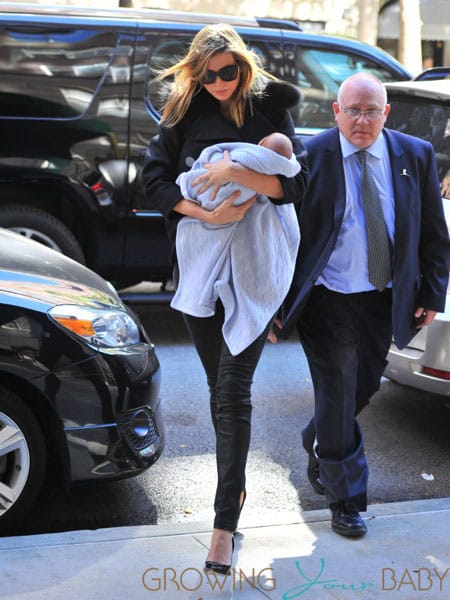 While dressed in a sleeper and wrapped in a blue knitted blanket the newborn made his way into the building cradled in his mom's arms.
No yogas or jogging pants here, Ivanka looked fresh off the runway in a pair of skinny jeans, black patent heels, a double breasted cropped jacket and oversized sunglasses.
Also along for visit was big sister Arabella.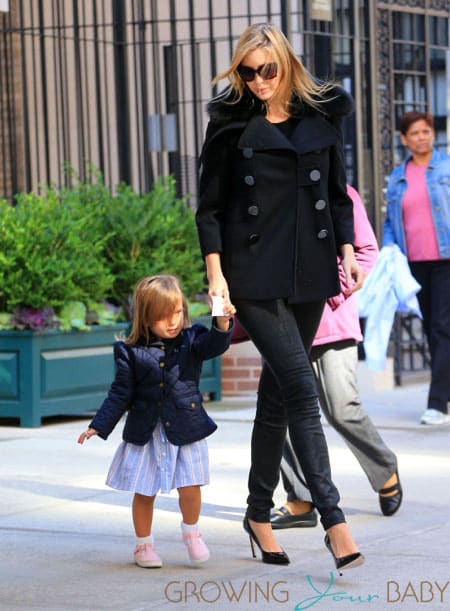 Ivanka walked her out to awaiting SUV first before re-appearing with baby Joseph in her arms.
Yesterday the new mom shared a photo of her husband Jared cradling a sleepy Joseph saying,
'Jared hasn't lost his touch with a newborn. I'm so in love with these two boys!'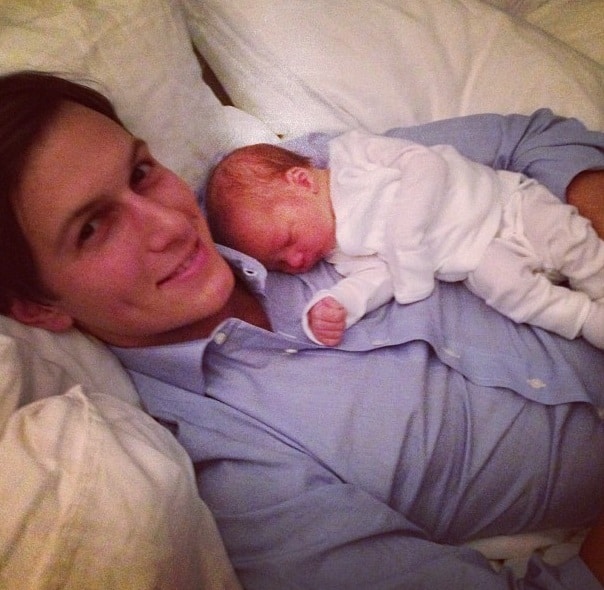 It looks like they have settled into parenthood for the second time quite well!
{SPLASH}
---
[ad]