Almost there!  Jamie Lynn Sigler was photographed leaving her doctors appointment in Beverly Hill on Monday.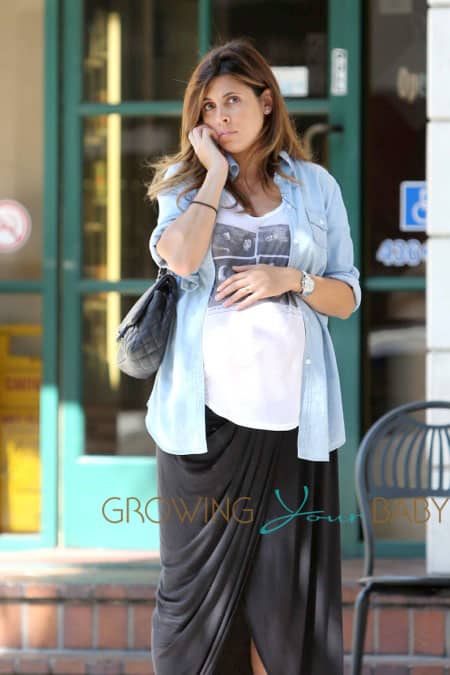 The actress kept in comfy in a blue chambray shirt, white graphic tee, and black tulip maxi skirt.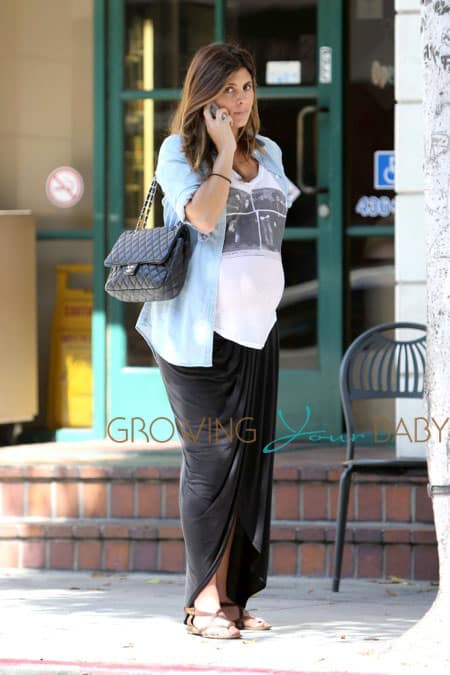 As a first time mom Jamie recently revealed that she is looking forward to hanging out with some of her friends and their little ones.
"I have a lot of girlfriends who are having babies or have just had babies, so I've been getting tons of advice from them, which is so helpful. It'll be so fun to do mommy groups and things together and use each other's experiences to learn."
Fellow first-time mothers JoAnna Garcia and Jenna Dewan-Tatum both welcomed girls and Jamie Lynn's is expecting a baby boy.
"He's going to have a little harem of princesses to choose from," she added "It's nice. We all joke about it."
It won't be long now. Jamie is due at the end of the month!
{SPLASH}
---