Congratulations are in order for celebrity chef Jamie Oliver and his wife Jules after the couple welcomed their 5th child this past weekend!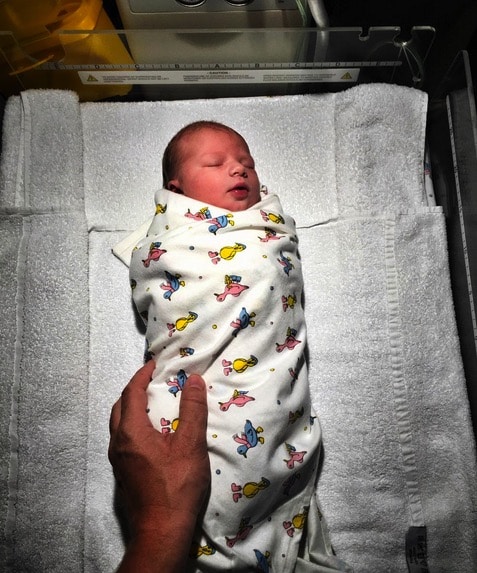 On Sunday night Jamie announced the baby's arrival with a photo of him swaddled in the hospital's bedside bassinet and a caption that read,
"And then this just happened guys !! IT'S A BABY BOY !! ? Everyone in the Oliver family is very surprised and beyond happy. He arrived safely, mum / @joolsoliver was really really amazing, unbelievably composed, natural birth and my two eldest Girls got to come in at the very end as the baby was born which was amazing to witness very very emotional. 8 lbs ( that's 16 packs of butter for you bakers out there) anyway were all hitting the hay it's been a long day big love… bless a little baby boy Woop Woop !!!! And love to all you mums out there how amazing you are it blows my mind …. Big love jamie o p.s no baby names yet ……."
The new mom followed up the post with a photo of her breastfeeding the newborn and a note that said,
"Little baby boy Oliver has arrived we are so very happy, blessed, grateful and totally in love all over again and so very proud of our two eldest daughters who cut the cord ?? Jamie was my hero ? (no name yet)!!"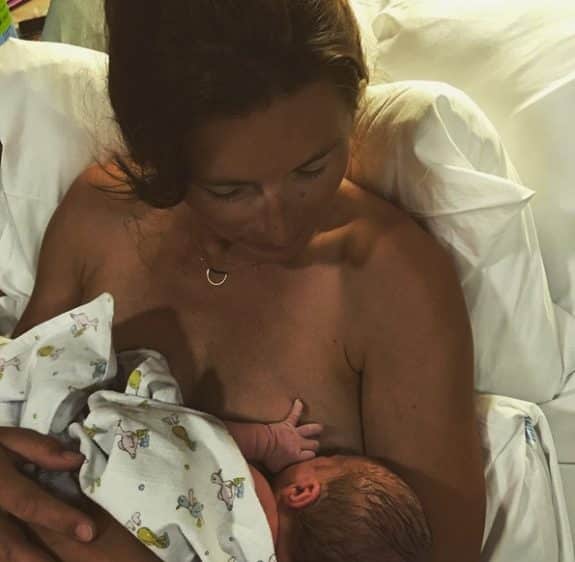 Jamie Oliver and his wife Jules posed for photos as they left the Portland Hospital with their kids on Sunday.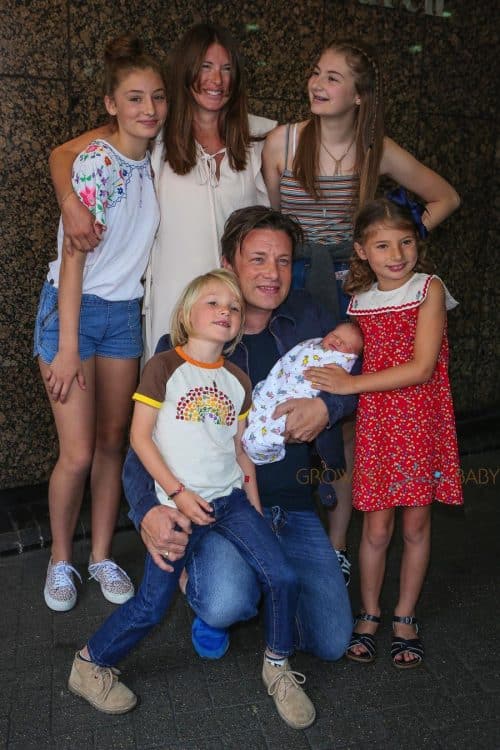 The couple's older children, Poppy Honey 14, Daisy Boo 12, Petal Blossom 6, and Buddy Bear 5 looked excited to see their new brother.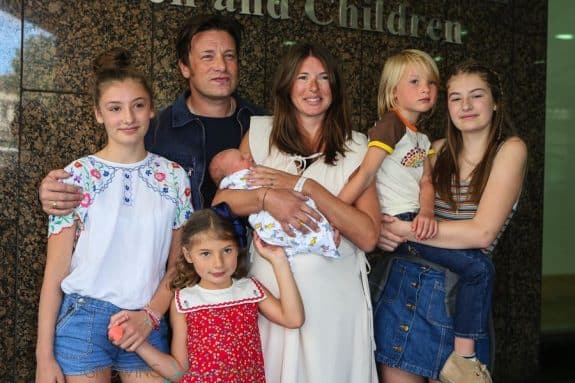 The new dad also gushed over the baby.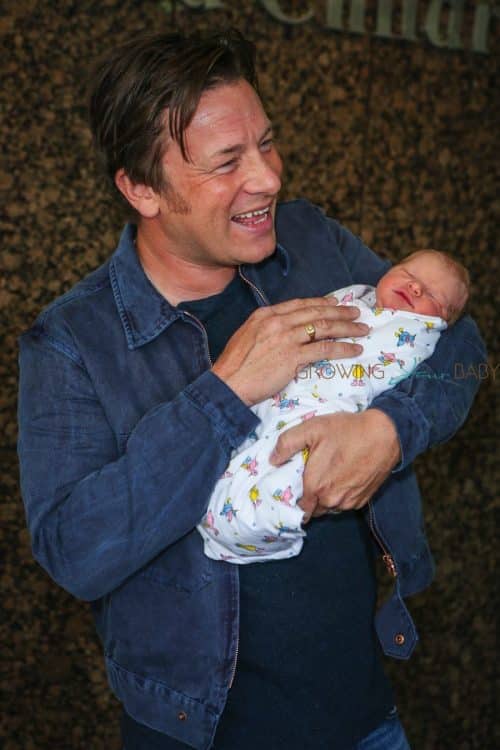 During the pregnancy Jamie had revealed the couple wasn't finding out the sex of the baby, but "a bit more testosterone would probably be a good thing".
{INFPHOTO.COM}