Awards season is in full swing, and the Golden Globes took center stage on last night. 30 Rock's Jane Krakowski was just one of the celebrity moms-to-be in attendance at the event, and she had no problem showing off that baby bump and looked positively glowing in her gown.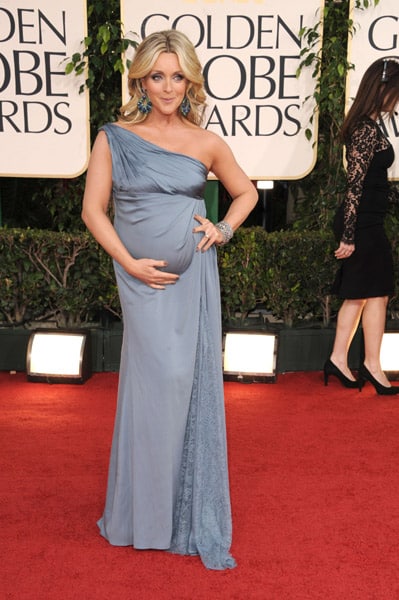 On the red carpet, she stopped for a moment to talk to Ryan Seacrest about her pregnancy and her television series, 30 Rock on NBC.
How will the arrival affect her character on the hit series? It won't. She was quite candid with Ryan about it saying,. She said the following about the situation saying,
"No one thinks Jenna would be a fit mother."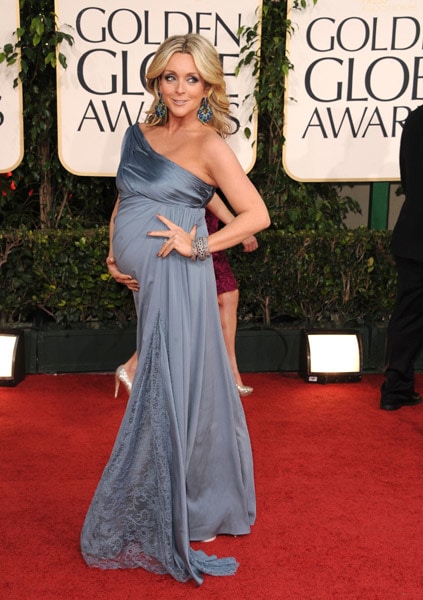 Tina Fey, the executive producer of the series, also had her own thoughts on the subject during the event.
"Her character would be the worst mother in the world. I think the state would come to the show and take her fake baby away."
As for her pregnancy, she did reveal the baby's due date. It is obvious that she is expecting soon, even if she just revealed she is pregnant earlier this month.
"We waited a little while, I went behind the middle school, got pregnant, and now we're announcing it to the world."
The baby, which is the first for the actress and her partner Robert Godley, is due to arrive in April.
Related Articles: