Mom-to-be January Jones kept it casual while out walking her dog Max in LA this morning.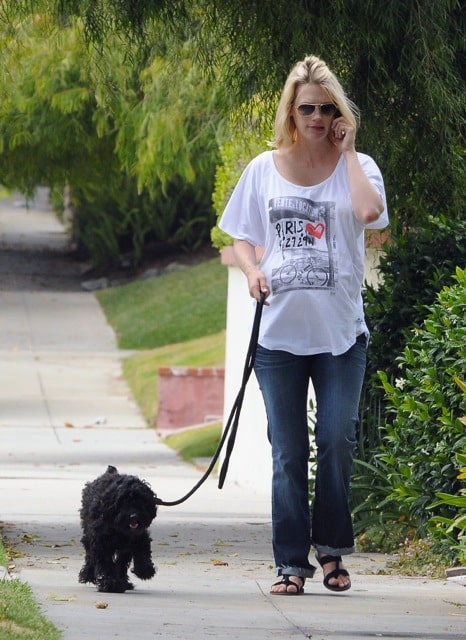 The Mad Men actress, who is expecting her first child this Fall, recently revealed her weakness for a particular kind of fast food.
The actress said: 'We don't have [Dairy Queen] in L.A., but I was just home visiting my family in the Midwest and I went, literally, every day."

'I made my dad take me. Pregnant or not, I love Dairy Queen. I usually get a cherry-dipped cone or sometimes I go for a Blizzard and a chili dog if I'm really hungry.'
The good news is that she is often see working at the Yoga studio so she is definitely balancing out her pregnancy.
---
Related Articles:
{FAME}
---
[ad]