Filed under OMG, a Japanese toymaker is set to introduce a doll that cries tears when it is injected with a syringe.
The Mirror has reported that water 'tears' pour from baby doll Yume-chan's eyes when she is given a needle in her arm.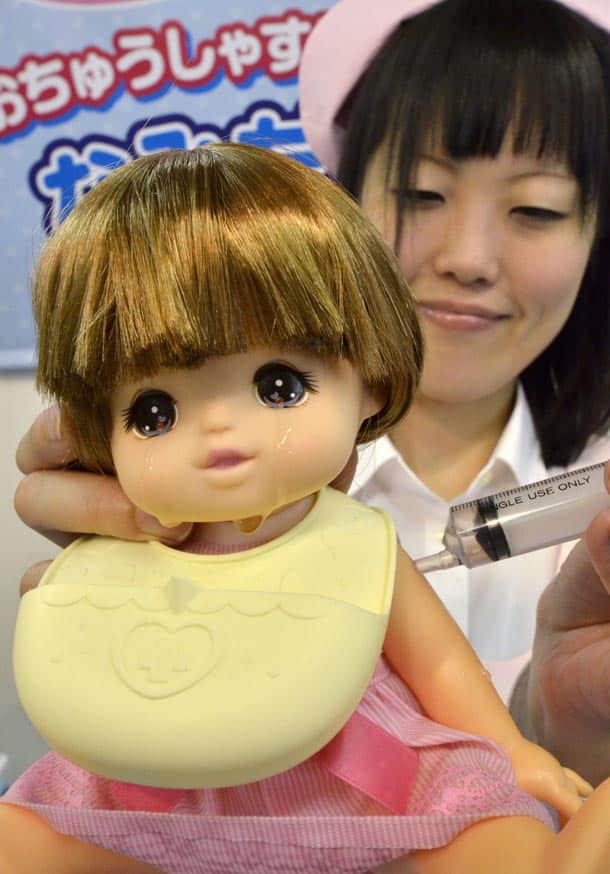 Yes you read that right.  This is not a joke.  The bizarre doll, which was created by Tomy, was demonstrated at a toy exhibition in Tokyo yesterday.  I cannot think of any time when this doll would be appropriate.
'Hey kids we're going to get our shots tomorrow.  Here is what you are going to do when the nurse puts the needle in your arm.'
Weird. weird. WEIRD.  But if you want one Tomy plans to put the doll on the market in June.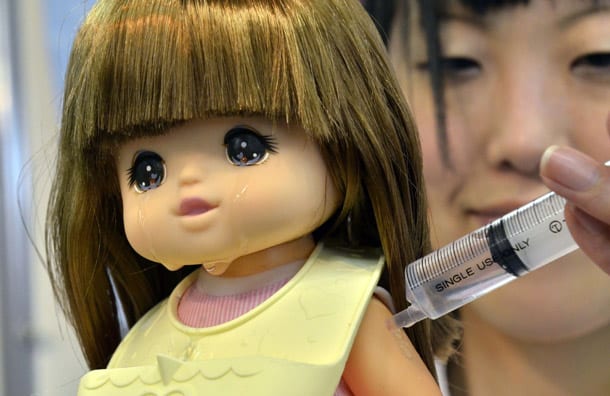 It freaks me out just watching this woman, who is dressed as a nurse, smile while she's injecting water into the crying baby's arm.
---
[ad]