On Sunday Jeff Gordon proudly walked the track with his daughter Ella Gordon prior to the start of the NASCAR Sprint Cup Series Ford EcoBoost 400 at Homestead-Miami Speedway.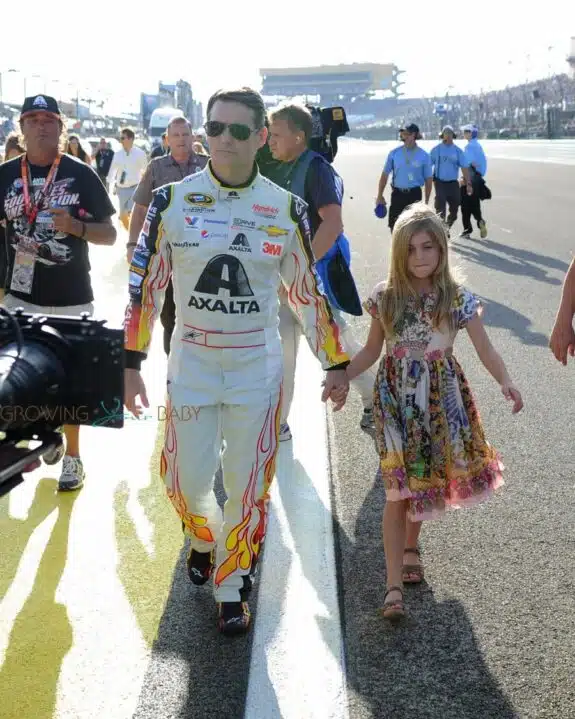 The last race of his career, Jeff was also joined by Rick Hendrick, Gordon's Sprint Cup team owner for the last 24 years.
"He's so special to me, more than a team owner relationship," Jeff told the media. "I was so happy having that moment getting out of the car with him."
When the race was over Jeff was greeted by his wife Ingrid Vandebosch and son Leo.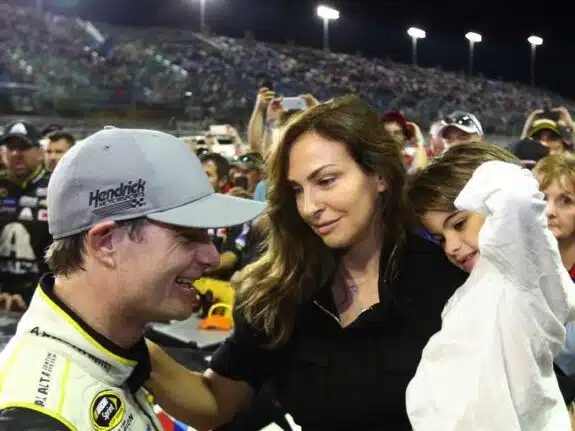 After 797 races, 93 wins and four championships, Jeff is ready to retire, but he won't be leaving the track.
In less than 3 months, he will return as an analyst for Fox Sports.
"On one hand I'm really looking forward to that because I put so much into wanting to be the best and be competitive that I can be for my team every weekend, that, you know, I'm kind of ready to take a shift in that," he said after finishing sixth in the season-finale and third in the driver standings. "I'm still going to, I think, apply that same kind of competitiveness to doing my job up in the booth and some of the other things that I'm going to be doing. I know I just have that in me naturally."
{INFPHOTO.COM}
---