Another baby is on the way for Jenna Bush and Henry Hager! The pair, who welcomed daughter Mila in April of 2013, will another little girl to the family in August.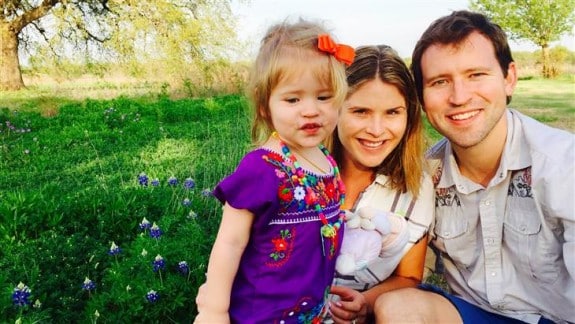 "I appreciate life so much more as a mom. And I feel so lucky," The mom-to-be, 33, told People.com. "I know how wonderful motherhood is and that makes it so much sweeter."
The couple broke the exciting news to Jenna's parents, former President George W. Bush and former First Lady Laura, the day after Christmas. "They were thrilled!" she says.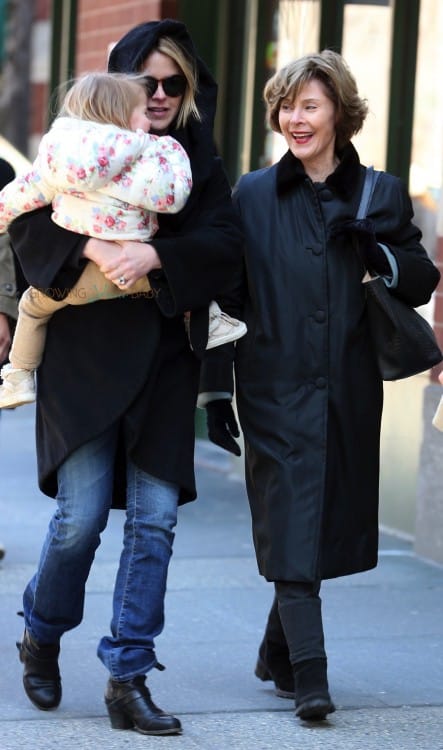 "Grammy and Jefe", as Mila calls them are "obsessed with her," Jenna reveals, but "Mila is so bossy! She'll be like, 'Jefe, sit down! Grammy come here!' and they do whatever she says. They can't get enough of her."
The couple didn't find out what they were having the first time around, but decided they just couldn't wait to know this time around.
"We didn't find out with Mila and we were convinced she was a boy, to the point that we painted the nursery a pale blue. And it was a girl! We were thrilled, but shocked," she recalls. "So with the second, we decided to find out."
Now in her second trimester Jenna says Mila is excited about the new addition.
"She's excited now, I think. She definitely likes attention, I'm not sure where that comes from," Jenna joked Monday on TODAY. "Baby Sissy in theory is this great thing, in her mother's tummy. When Baby Sissy comes out she may change her mind really, really fast."
Congratulations to the couple!
---
[ad]