Parents-to-be Jenna Dewan & Channing Tatum were all smiles as they walked the red carpet at the 85th Annual Academy Awards on Sunday evening.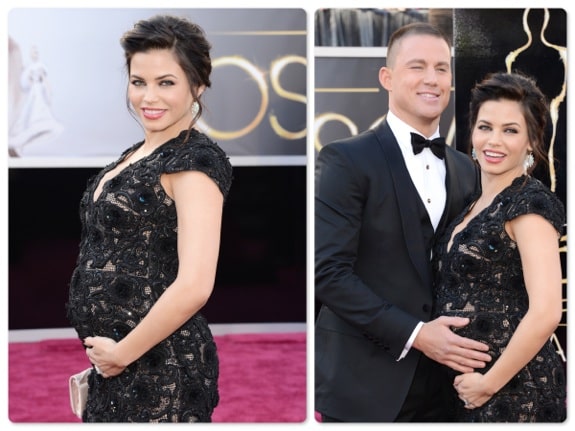 Jenna showed off her growing belly in a fitting Rachel Roy black lace gown.
Channing performed "The Way You Look Tonight" during the opening sequence with Charlize Theron. He also joined Jennifer Aniston on stage to present the award for the best costume design and hair and make-up.
The actor tweeted,
Hope you like what we've been working on. Getting ready to hit the #Oscars stage! Wish me luck!
While on the red carpet Channing told Ryan Seacrest,
'We're having the baby in London. I'm shooting there at the time. No downtime whatsoever.'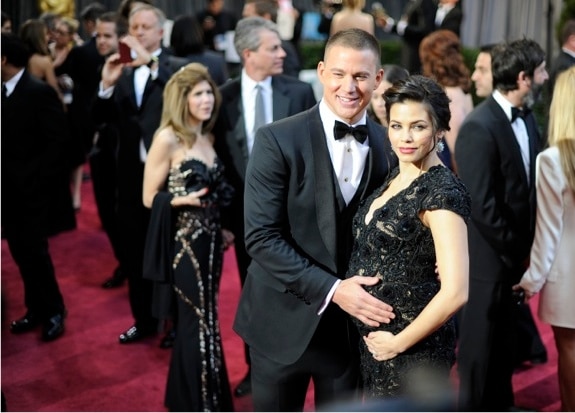 A couple weeks ago the actor revealed they were waiting until the delivery to learn the sex of the baby.
"We don't know" if it's a boy or girl. We're going to be surprised. It's one of the only real surprises you're ever going to get that's legit."
---
{ZUMA}
---
[ad]