Girls day out! Jenna Dewan-Tatum and her 3-year-old daughter were spotted leaving Starbucks in Studio City, California on October 27, 2016.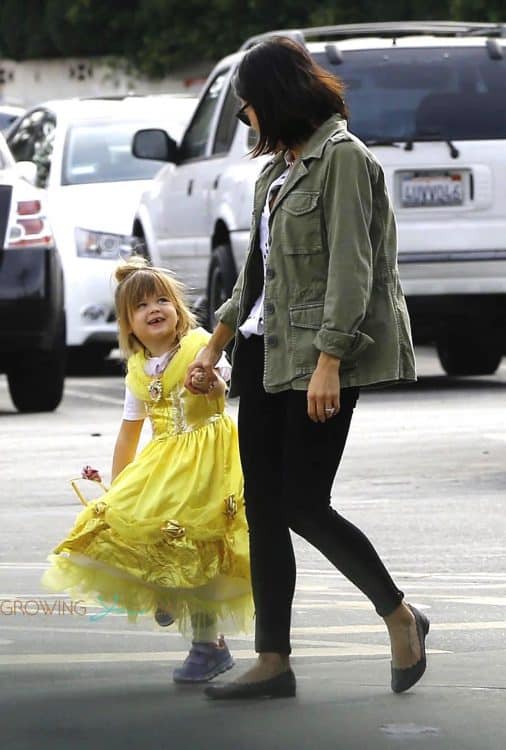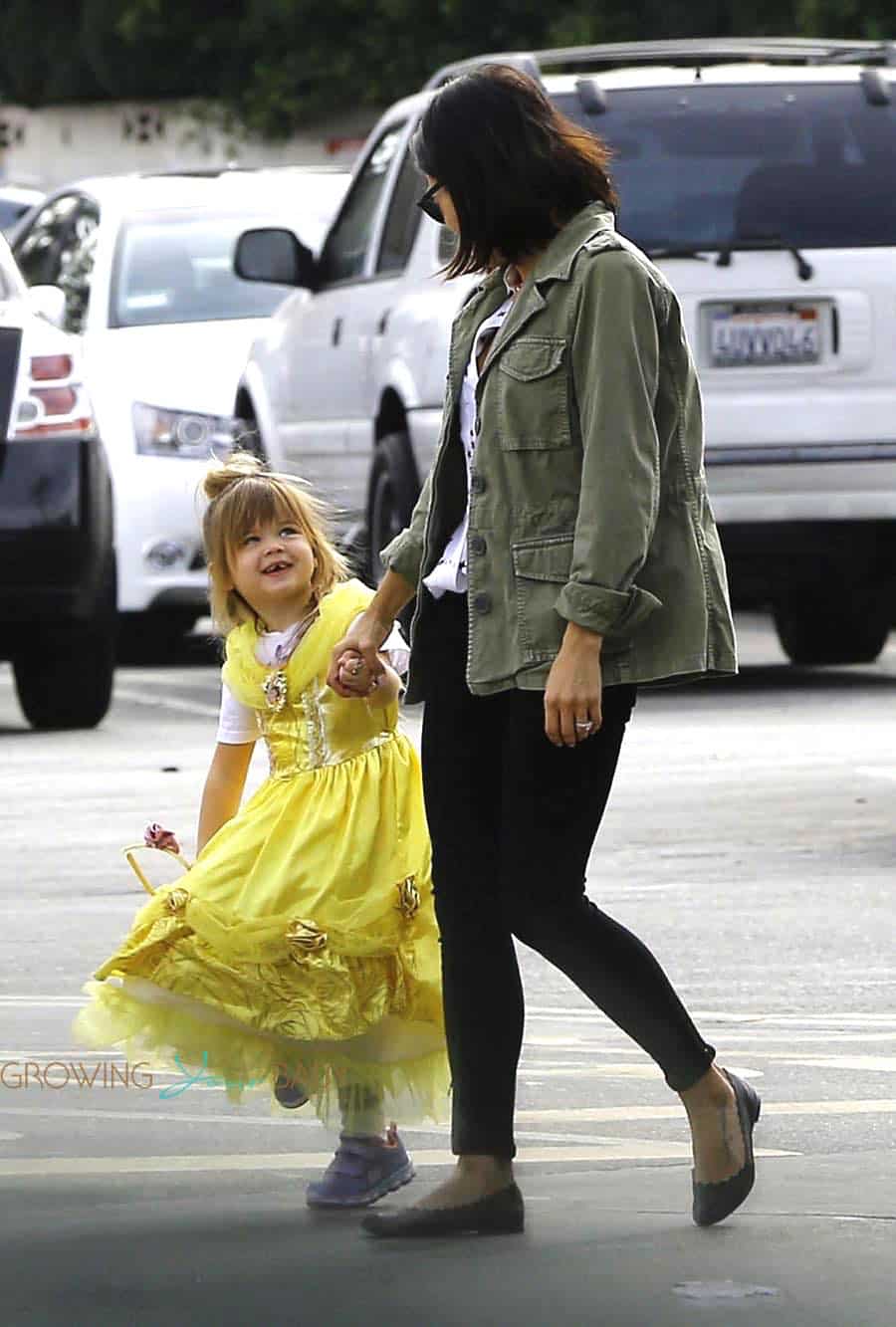 Everly was cute a yellow Belle Princess Dress and purple sneakers.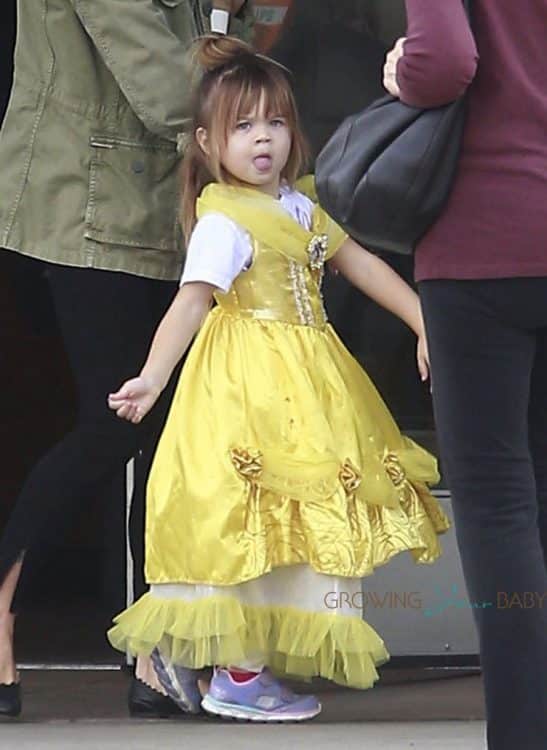 Jenna currently plays Lucy Lane on the CBS show Supergirl.  Her husband Channing Tatum has been busy over the last few months filming Kingsman: The Golden Circle and Lucky Logan, which doesn't leave much time for couple time.  Earlier this year Jenna spoke about how she balances marriage and motherhood.
"I think it's important to be conscious about giving everyone equal attention," Dewan Tatum said.
"I'll think, 'Okay, I've been with my daughter a lot, so Channing and I need a date night." She added, "Some days I am better at it than others, but I just try to figure it out. Like everyone else! But I do think it's important to consciously think about it."
Today is Everly's day and maybe Channing will get his date tomorrow!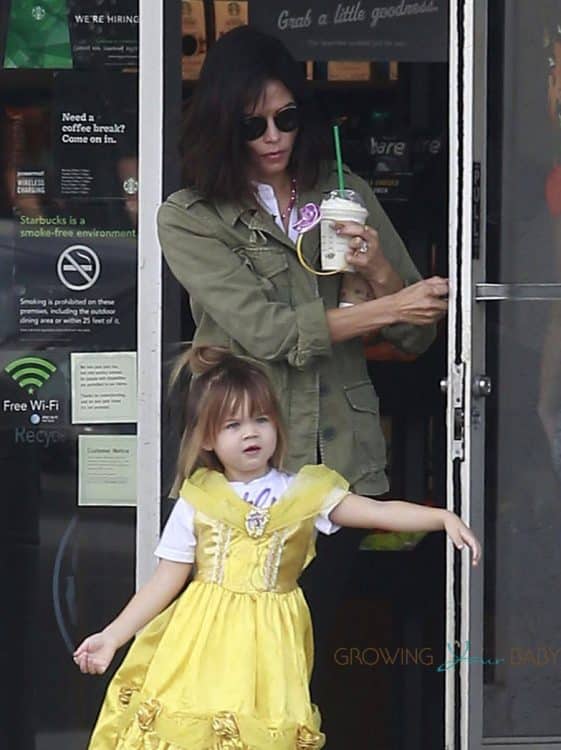 ---
[ad]