A very pregnant Jenna Fischer was spotted leaving a studio in Los Angeles on Wednesday after a prenatal yoga class.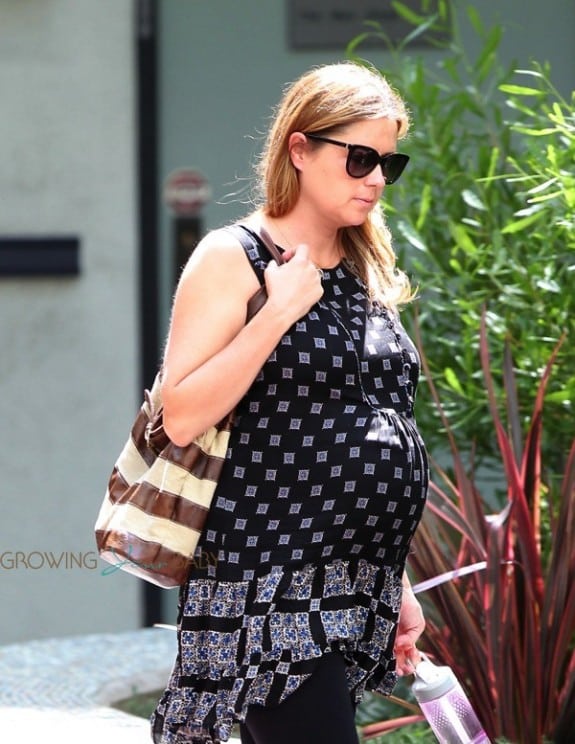 Just weeks away from welcoming her second child, Jenna recently revealed she's been "less anxious" with the second pregnancy and her cravings have actually been extremely healthy!
"I've been craving a lot of fruit and salads. Salads with tangy dressing though, like a Caesar salad. It's more things that I don't want to eat. I don't want to eat fries: no fries or fried things or burgers, anything like that. More light things. I'm actually really grateful because I don't have the best impulse control as evidenced by how I just let myself go with every craving in my first pregnancy. This time around it's been easier to eat healthy because it's just what I feel like. I'm grateful for that."
With just a short time left to prepare for her new baby Jenna also admitted she's nesting.
"I've been nesting like crazy but I've been doing things that are sort of zany, like I became obsessed with cleaning my basement. You'd think I'm putting the baby down there. I'm not! But it's very clean and organized."
Haven't we all been there?!
When the new baby arrives he/she will join Jenna and husband Lee Kirk's son Weston Lee.
{PACIFIC COAST NEWS}
---
[ad]