A pregnant Jenna Fischer looked beautiful in a royal blue dress while walking the red carpet at the Los Angeles premiere of her new movie A Little Help.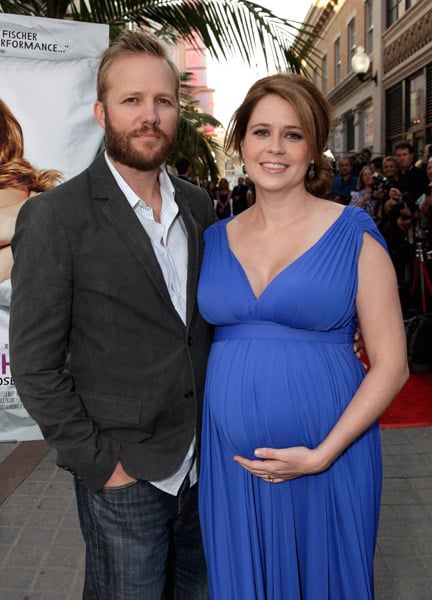 The Office actress told Eonline! that this pregnancy has treated her well.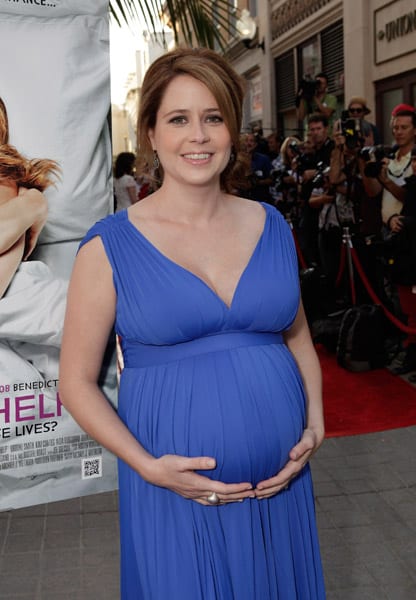 "I've been really lucky, I've had a really easy pregnancy."
However…
"Before all the pregnant women at home get mad at me for saying that, I just want them all to know that, while I did not have morning sickness, I have plenty of cellulite and it's okay," she said. "I've been cursed in other ways."
As for cravings, Jenna says,
"They change. In the beginning it was a lot of macaroni and cheese and Lucky Charms. Now it's a lot of strawberries."
The new baby, who is due in September, will be the first for the actress and her husband of a year, Lee Kirk.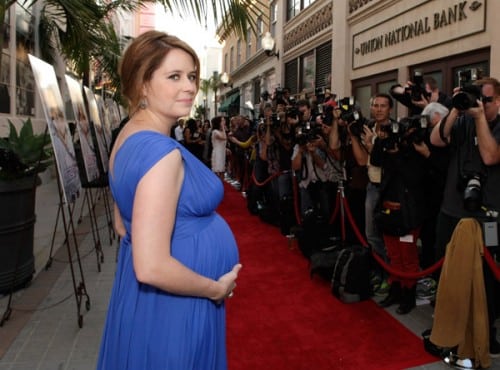 Related Articles:
{WENN}