Jennie Garth celebrated her 40th Birthday and her new reality television show, A Little Bit Country, at The London Hotel in West Hollywood, California on Thursday.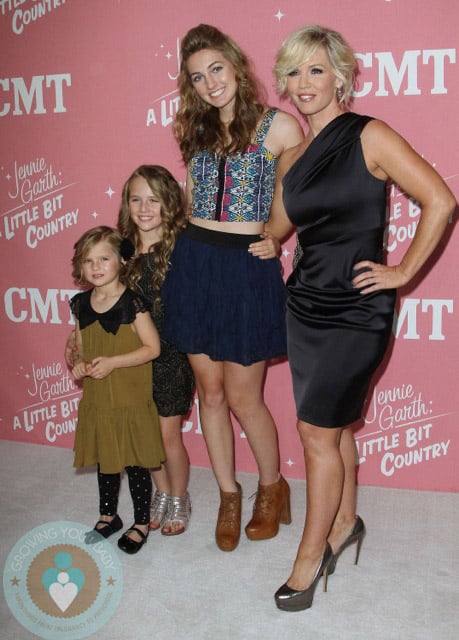 Sexy in a little black dress, Jennie was surrounded by friends and her 3 beautiful daughters Luca Bella, Lola Ray and Fiona Eve.
For the TV show the actress moved her family onto a farm two hours outside of Los Angeles.
"I grew up in rural Illinois, so it was sort of like returning to my roots. I just felt like I needed to go back to where I came from. I wanted my girls to experience that sort of childhood," Garth tells EW. "I think it's a fun little show, and it's got a great heart. I hope that people see my intention behind making it. It's certainly not a platform for me to be more famous. It's just something that felt right and we did it."
Living in the country had its advantages and disadvantages.
"It's nice because you don't have to worry about things," she said. "You don't have to lock your doors. I leave the keys in my car, and I don't lock it. The hardest part is that there's no take-out food, so I have to cook a lot."
Jennie recently separated from her husband on 11 years Peter Facinelli. While the split came as a surprise to many, a source told Us Weekly that the couple had been living apart for even longer. "It's been over for months, maybe even a year. They kept up some sort of charade for the kids."
Thankfully many of the actress' friends came out to support her including a couple of her former 90210 cast mates Shannon Doherty and Ian Ziering.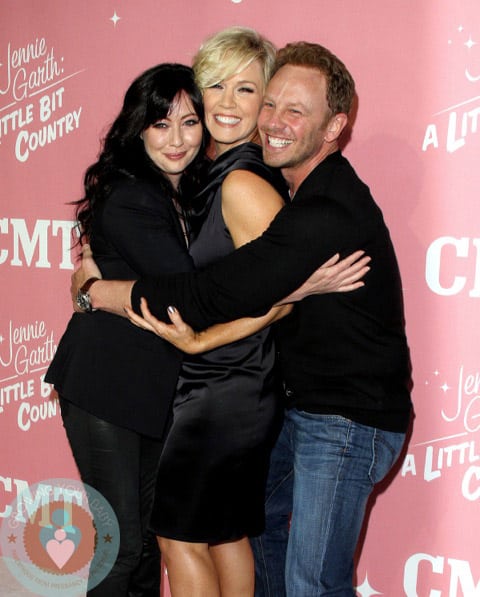 ---
{FAME/FLYNET, WENN}
---
[ad]