Even though Jennifer Garner is busy maintaining an acting career and caring for her two young children, she still finds time to help children in need with Save The Children.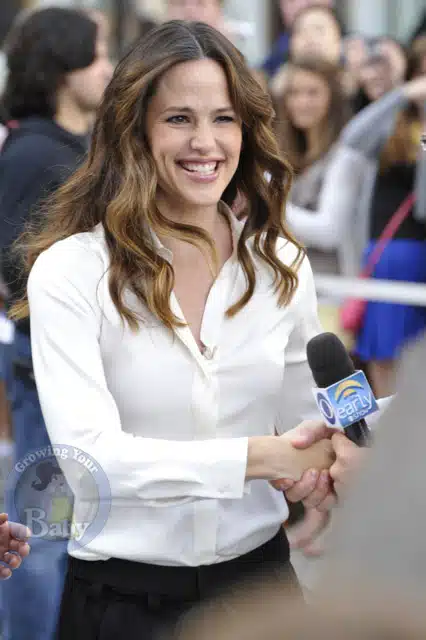 Jennifer points to her children, Seraphina, 1, and Violet, 4, as her inspiration for her work. As the artistic ambassador for the non-profit organization, she gets to meet young children and see what kind of an impact Save The Children can have in their lives.
"I think that kids inspire you to do everything you can," she said. "You want to a great role model. But you don't need to be inspired to help other kids. You don't have to be a mom. You just see other kids in need and you want to reach out to them. It's just a basic human emotion."
The actress is most concerned about the setbacks that poverty can have in a child's live. One in five children in the US right now are living in poverty. Save The Children works to help these children through literacy programs and by providing healthy snacks to those in need.
"And that means kids in poverty, by the time they're four years old, they are 18 months behind, developmentally, where your children will be. And that is just — how do you ever come back from that? It's so unfair. Ninety percent of your brain growth happens by the time you're six," says Garner.
Jennifer and Save The Children have also partnered with Frigidaire to help children in poverty get better nutrition with healthy food options. This partnership, called "Make Time for Snack Time," is working to encourage more people to get involved by giving away a new Frigidaire refrigerator to one lucky person.
"If you go to Frigidaire.com," she says, "you can be part of their donation to Save the Children and you'll find great recipes for healthy snacks for your kids or for yourself, and you'll also become eligible to win a brand new Frigidaire French-door refrigerator."
People can visit Make Time For Change to play games and learn more about snacks. Every time you play, Frigidaire makes a $1 donation to Save The Children. – Summer, staff writer
Related Articles:
---