UPDATE: Ben announced the baby's arrival on his facebook page saying,
We are happy to announce on February 27, Jennifer gave birth to a healthy baby boy, Samuel Garner Affleck.
ORIGINAL POST: Exciting news for Jennifer Garner and Ben Affleck tonight!  The couple welcomed their third child – and as rumored – it is a little boy!!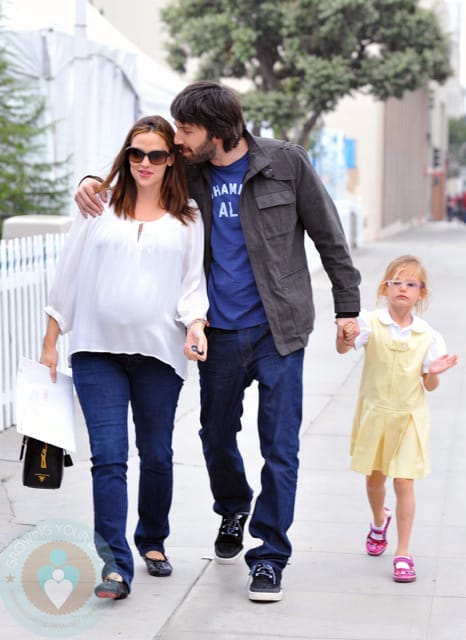 The baby, whose name or details have yet to be released, arrived yesterday in Santa Monica.
While Jennifer was expecting she told Jay Leno she and Ben would be thrilled to have either a boy or girl saying,
"I would have thought [he wanted a boy]. At first…I really thought so.  And then [Ben] kind of said, 'Well, we have girls. We know how to do girls. My girls love me. I'm the big guy in the house.' So, now I'm not sure."
Congratulations to them on the safe arrival of their little man. He joins big sisters Seraphina, 3, and Violet, 6.
---
Related Articles:
{INFphoto.com, PACIFIC COAST NEWS}
---