How cute! While older daughter Violet was at school Jennifer Garner spent some time with her youngest daughter Seraphina at the park in Santa Monica!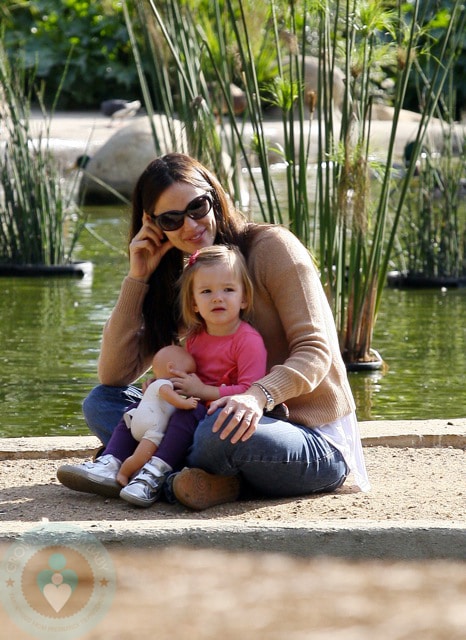 Seraphina showed she's very independent now. The 22-month-old carried her own little purse, toted her doll(Corolle's Bebe Charmeur) and swang on the bars at the park all by herself.
The busy actress does a great job of jugging her schedule and making sure that she has special time for each of her daughters. In August she was photographed enjoying a mommy datenight with just Violet where the pair rode in a horse drawn carriage through Central Park and then went to see Mary Poppins.
Related Articles:
{FAME & SPLASH}