On Friday, Jennifer Garner and Ben Affleck were spotted spending some quality time together with their son Samuel.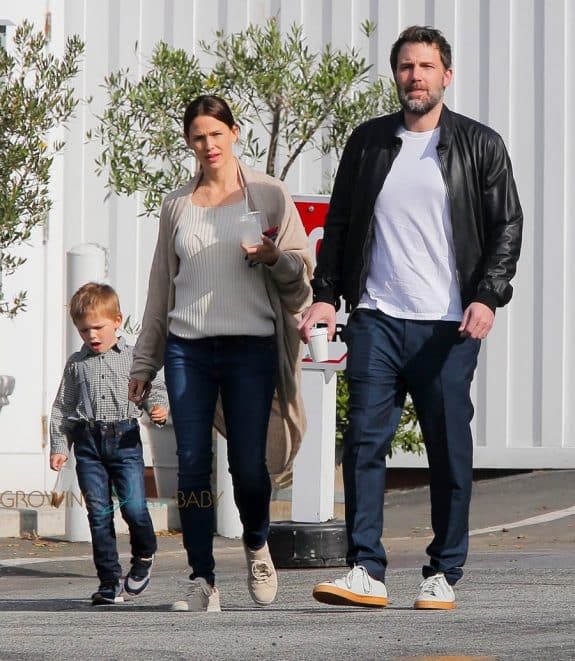 Samuel was so cute in jeans, a plaid top and suspenders.
The happy family grabbed breakfast together at Brentwood Country Mart before heading to a parents' meeting at the school.
"Jen left at 7:45 a.m. with the three kids. She dropped the girls off and then took off with Samuel and stopped at the Country Mart," a source told E! News. "When she was in the parking lot, Ben was waiting there for her. They left together in her car and headed towards Samuel's school. They were at the school for awhile. They may have had a meeting."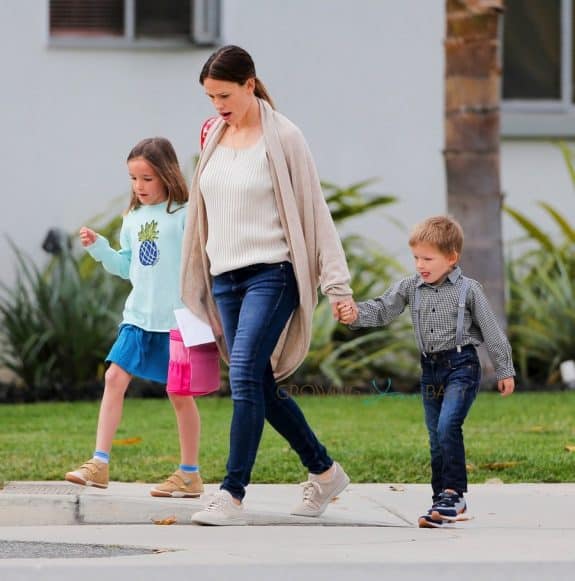 The insider added, "They were together and looked like a happy family all over again. It's hard to think of them as separated."
The estranged spouses are reportedly renting a house in the U.K. this Summer while Ben films Justice League. The pair have said from the start their goal is to parent together as much as possible, and the move across the pond falls in line with that strategy.
{infphoto.com}
---
[ad]