While dressed in a pink shimmering dress, a pregnant Jennifer Garner walked the red carpet premiere for her new movie Butter in Toronto last night.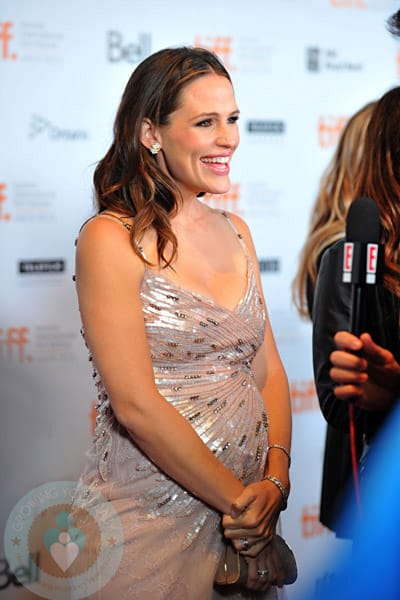 In town for the Toronto International Film Festival, the actress spoke to USAtoday.com about being more conservative with her shoe choices for this press tour.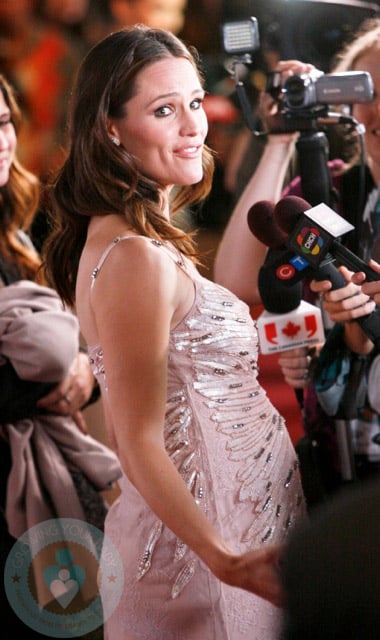 "I wore the short ones. Rachel Zoe would not be happy. I have some that are two inches taller that I wore last night," she says. "You go through a training course when you're in the Screen Actors Guild. They have an obstacle course in platform heels. Everybody you see out there, we're all in it."
Her rules for having a good time while in Toronto:
"Snacks. We have snacks in the car. We have candy in the car."
"While I'm very good about caffeine, I am also not afraid once or twice a pregnancy to have a half-caf latte. Today is one of those days."
"Find ways to be as comfortable as possible and just go with it. It's not an illness, being pregnant. I'm in the easiest part of it."
Jennifer's new film is getting some positive buzz, which is exciting for the actress.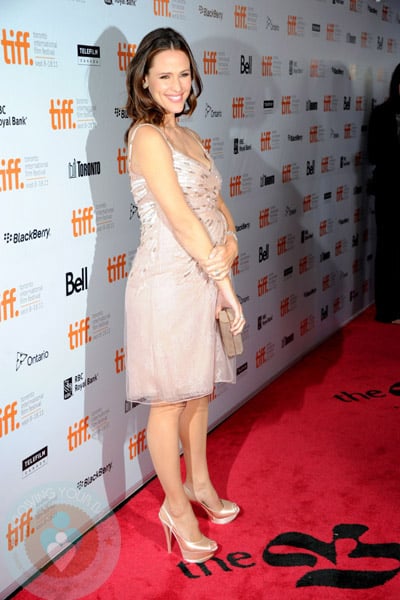 "I was so pleased — pleased doesn't begin to describe — relieved, grateful, surprised, shocked when we got the first big laugh," she says. And unlike her character, "I'm not that competitive — unless it's at Scrabble."
Jennifer and husband Ben Affleck expect their third child this Spring. The new baby will join the couple's daughters Violet, 5 and Seraphina, 2.
---
Related Articles:
{WENN}
---