The Garner-Affleck crew was spotted out for a stroll after attending church service on Sunday morning.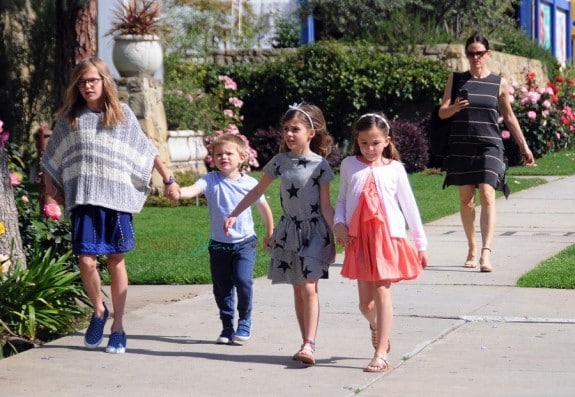 Sam started out the stroll in his mom Jennifer Garner's arms, but quickly decided he wanted to walk with his sisters Violet and Seraphina.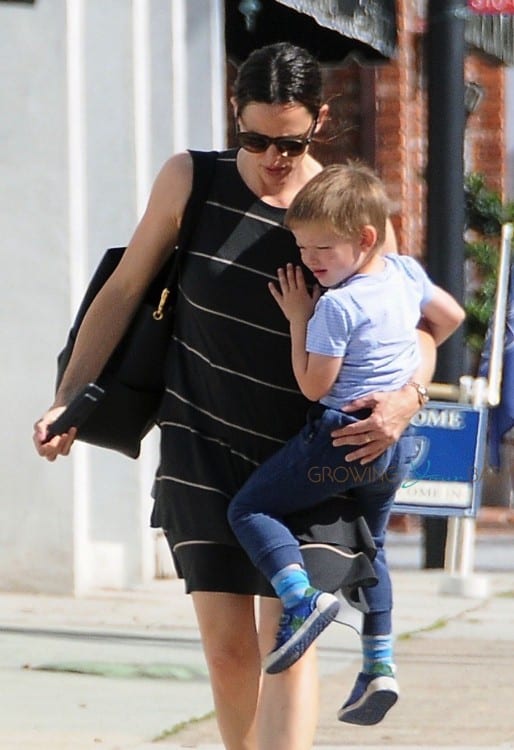 He could be seen wiggling away from his mom and running to catch up.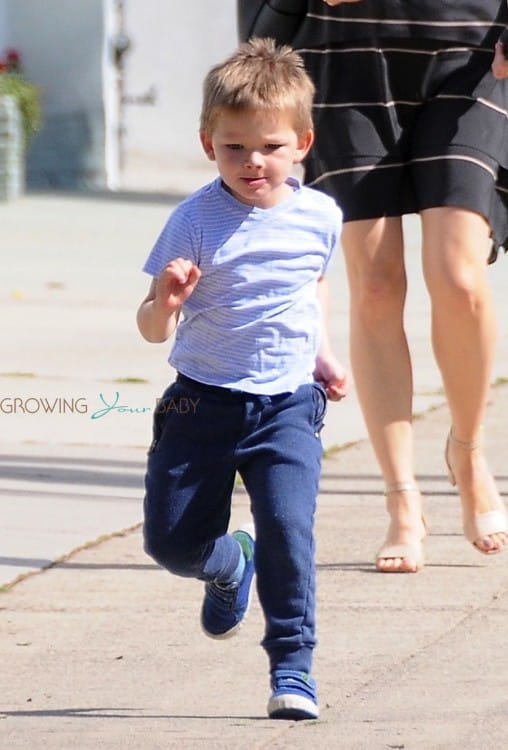 Dad, Ben Affleck didn't join the family for the service, but sources say the couple is continuing to stay close despite announcing plans to divorce last year.
US Magazine reports that the estranged spouses are renting a house in the U.K. while Ben films Justice League. The pair have said from the start their goal is to parent together as much as possible, and the move across the pond falls in line with that strategy.
"It's what they've always done, married or separated, for the kids," the insider told Us. "Ben is filming Justice League, and they always bring the kids to where they are when they are working. Ben did the same thing when she was filming in Atlanta. They take turns bringing the kids to where the other is on location and just renting a house while they are there."
{FAME/FLYNET}
---
[ad]