Jennifer Garner hand her hands full on Tuesday morning as she carried her son Samuel, a coffee, her iPhone and her car keys.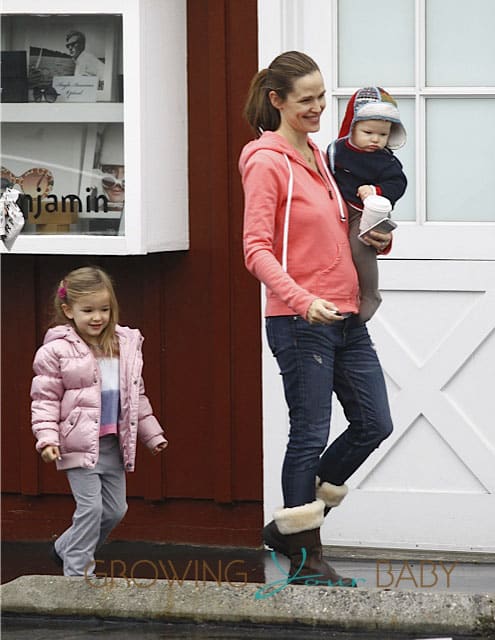 Joined by her mother-in-law Chris Affleck, the actress and her two youngest kids enjoyed some breakfast at the Country Mart in Brentwood.
It was a busy day for Jennifer as she returned home with Samuel and then headed back out with Seraphina to run some errands.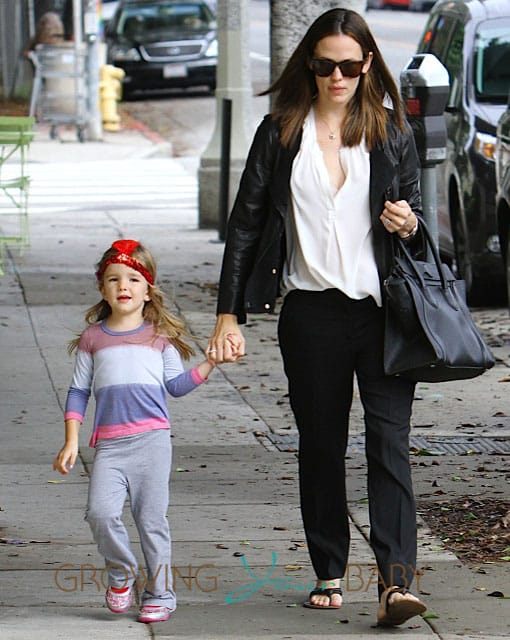 The pair then picked up Violet from school and then stopped for some ice cream before returning home.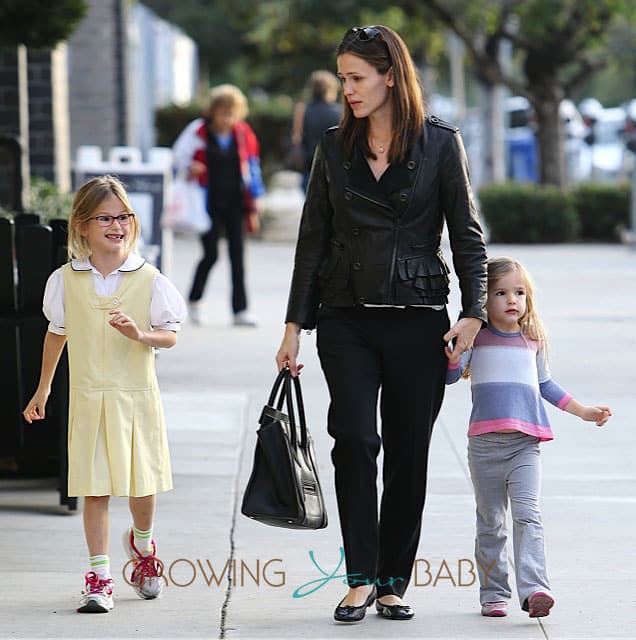 The actress has been travelling between Los Angeles and New Orleans where she is filming Dallas Buyers Club with Matthew McConaughey.
This if her first project since April 2011, when she filmed The Odd Life Of Timothy Green.  While promoting that movie in August she revealed that she is less 'uptight' about motherhood now that she is the mom of three.
"(My parenting style) evolves all the time. With my first child I was a little more like Cindy Green in this movie, who is just obsessively trying to make sure her child is happy at every moment and always trying to control his environment and make sure he has everything he might possibly need," Jennifer told FOX411's Pop Tarts "I was just a little bit neurotic as many first-time moms can be."
After she had Samuel she took a step back and just went with it.
"You learn to let go of some of that, when you are working the hardest sometimes you are making it the hardest for your child too, and you just chill out a bit," she continued. "I went from having a diaper bag packed with fifteen diapers, and ten changes of clothes and every kind of rash cream to throwing a diaper in my purse and being like, 'yeah, we will figure out the rest. It's good.'"
---
{SPLASH, FAME/FLYNET}
---
[ad]