Just hours before she was scheduled to hit the red carpet Jennifer Garner and her dad William stepped out for ice cream in Pacific Palisades, California with the actress' youngest children Seraphina and Samuel.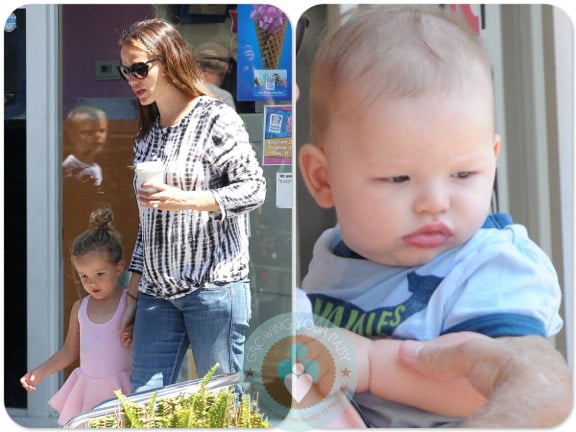 Still in mom mode, Jennifer picked Seraphina up at Ballet class and then toted Samuel into the ice cream parlour.
Her parents have been in town for a couple days, possibly to watch the kids while she is out promoting her new film The Odd Life of Timothy Green, which she filmed before she was pregnant with her little man.
Focusing on motherhood, Jennifer hasn't done much lately and this is likely due to the fact that she is still adjusting to be the mom of three.
"It's absolute chaos!" the actress told Extra. "I really did not realize how much more work three was going to be than two."
It must be good chaos because Ben wants more!
"The fact that Ben wants another is true . . . " Garner revealed. "I can tell you that would be a pretty uphill battle with me," the busy mom said. "I am not anticipating having any more kids!"
{FAME/FLYNET}
---
[ad]