Despite a busy promotion schedule for her new movie, Miracles from Heaven, Jennifer Garner was spotted on mom duty on Friday with her two youngest kids. The actress started her day off by grabbing breakfast with her son Samuel, who brought an Iron Man action figure along.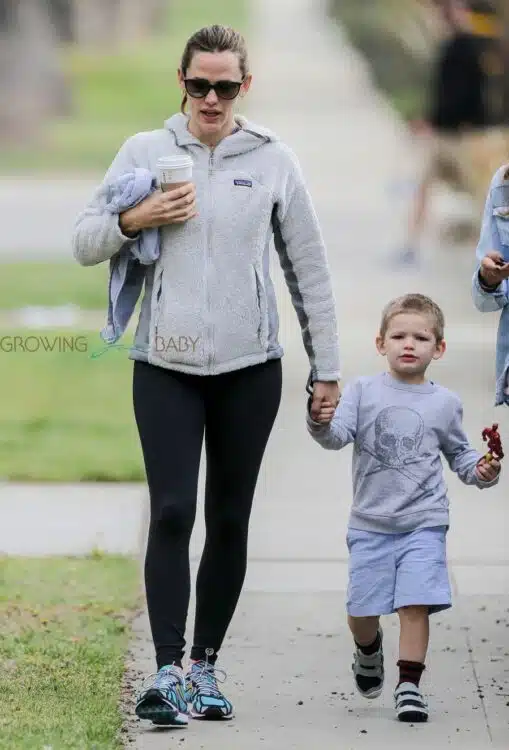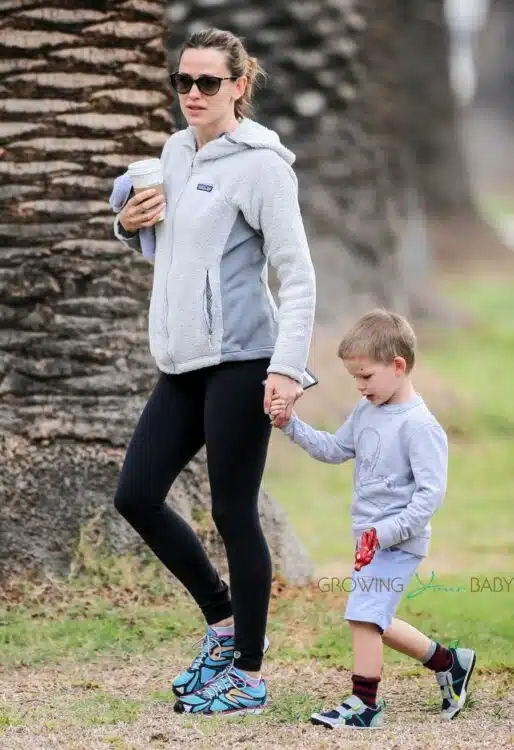 Later on in the day Jennifer shopped with daughter Seraphina after picking her up from school.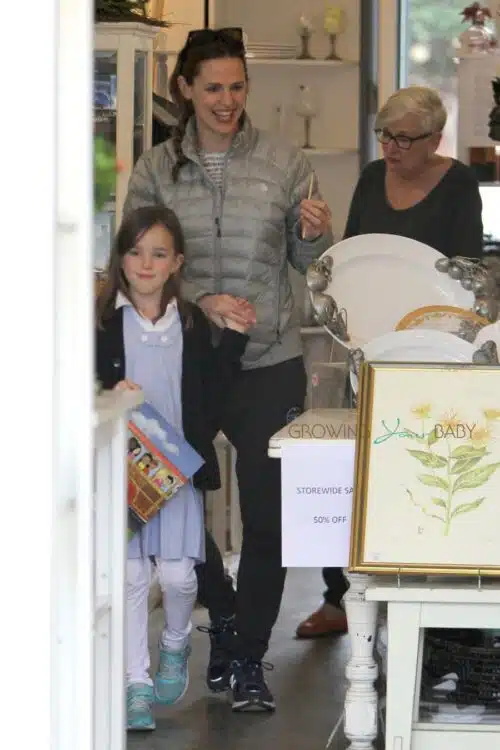 The busy mama has been splitting her time between her family duties and filming her new movie The Tribes of Palos Altos.  She also spent the last couple of weeks making the media rounds promoting Miracles From Heaven, which is out in theaters now.
The film, she said, took her back to her roots and reignited her faith.
"In West Virginia, it's where your social lives are, it's a huge part of your education, it's where your basketball team is. It's just more a part of your daily life than it is in California, where it's easy to say, 'Oh yeah, I'm religious or I'm spiritual,' and to not really practice in any way.
"And I was one of those people for 15 years of living out here. But this movie – being part of a community of people on a film where faith was part of the conversation and church was part of the conversation – just reminded me of the fact that wasn't part of our conversation at home as much as it could be.
"So I just gently mentioned something to my kids, and they said, 'Mom, we're ready to go to church. We're baptized. We go to church with grand-mom and grand-dad.' So we went to the closest Methodist church – because that's how I was raised – and we really have gone pretty much every Sunday.
"So that was a gift to me from this film."
{FAME/FLYNET, INFPHOTO.COM}