Just weeks before her due date, actress and singer Jessica Simpson has a baby bump like no other. And while she says she's enjoyed pregnancy to its fullest, she is ready to shed those 40 pounds of baby weight and get back to her pre-pregnancy body.
"I feel like I could pop any second," Jessica recently told Hello! Magazine "I had a great pregnancy. Eating and not having to worry much about it has been fun. Taking a break from working out has definitely been fun. But I'm ready for it to be over. I'm ready to have my body back!"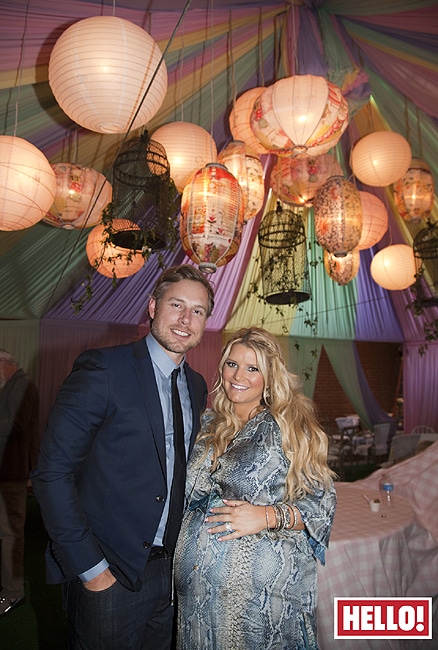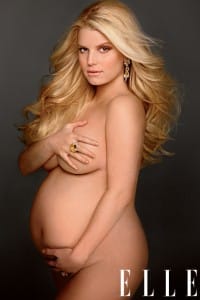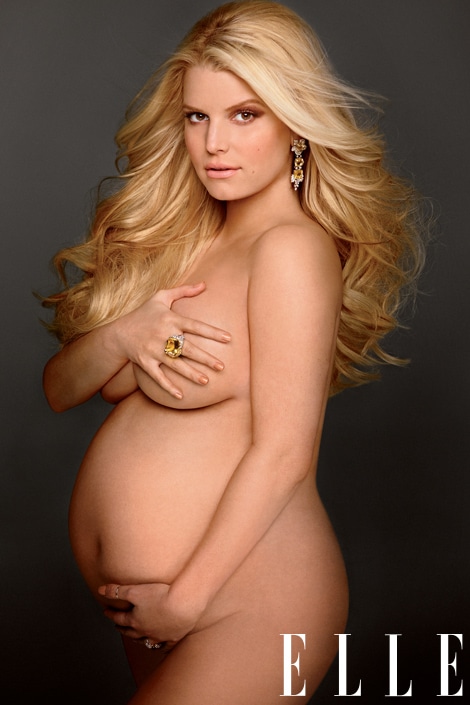 But even so, it seems that Jessica is rather comfortable with her pregnancy bod, especially after she graced the cover of ELLE magazine nude and very pregnant. Apparently, the decision to do so was inspired by none other than Demi Moore.
"They didn't even ask me to do that," Jessica had revealed on Ryan Seacrest's KIIS-FM Radio show. "It was my idea. It just seemed a natural thing for me to do. I'm like 170 pounds and I wanted to pose nude. I try to be like 110 pounds. It's funny to be at your heaviest and feel the most confident. I just take so much pride in being a mom! I just love my body more than ever now!"
Jessica and her friends threw a pre-baby welcoming party recently, because what would welcoming a new baby into the world be without an amazing baby shower?
Held on March 18th in LA, Jessica's shower followed a Charlotte's Web theme; a book by E.B. White, which just happened to be Jessica's favorite growing up. At the shower, guests played games and had knitting lessons. They also took a shot at guessing the size of Jessica's baby bump.
In attendance were some of Jessica's closest friends – Jessica Alba with her daughter Haven, 7, and her sister Ashlee Simpson with her son Bronx, 3. The parents-to-be opened gifts after the party was over.
Pregnant with a baby girl, the singer believes that fiancé Eric Johnson is going to be a great dad.
"Eric is going to be an unbelievable dad," Jessica says. "I can't wait to see if he can master ponytails and braids!"
Until then Jessica continues to defend that she isn't carrying twins.
"Apparently I have a lot of amniotic fluid, so whenever my water breaks, it will be like a fire hydrant," Jessica recently said on Jimmy Kimmel Live.
It is also worth noting that she is only 5'2″, which will make her look bigger as the only place the baby has to go it out.
---
[ad]