It was a family affair for Jessica Simpson on Saturday when the singer – turned designer – shared the spotlight with her kids Maxwell, 2 and Ace, 14 months while celebrating her new clothing line for Nordstrom with a fashion show at The Grove in Los Angeles.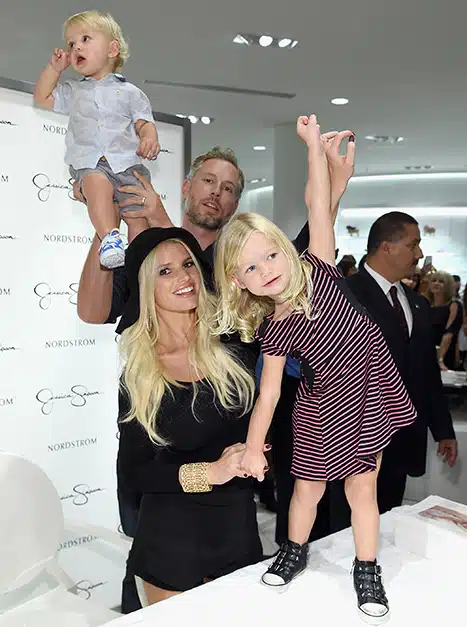 At the event models of all ages walked the runway in clothes from Jessica's new collection.

But the stars of the show were undoubtedly Ace and Maxwell! Sporting long blonde locks like her mom, Maxwell was cute in a striped dress and buckle up sneakers.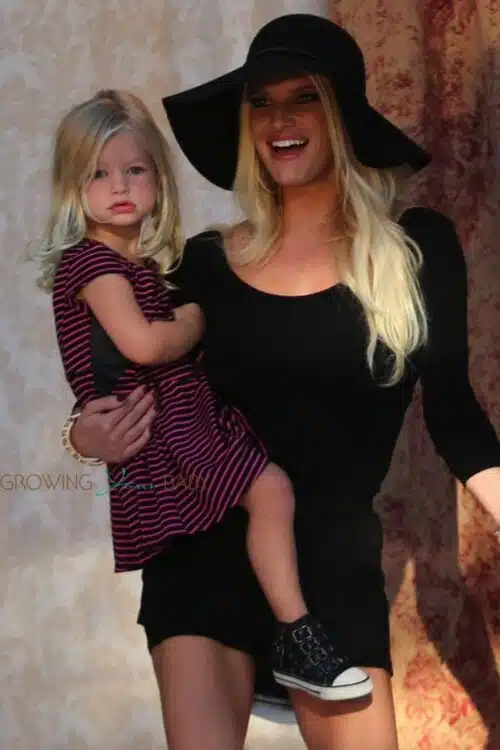 When the fashion show was over she was walked the runway with her mom and grandma Tina(not shown).
Jessica recently sat down with Access Hollywood and revealed, "Being married, for me, it defines so much more than even having kids. We still feel like we're on a honeymoon."
"[Marriage] has actually changed my style," Simpson acknowledged. "I'm really into slip-dresses and everything a little bit"—she gestured toward her body—"sexier."

"I feel sexier as a wife and a mom," she continued. And she thinks Johnson likes it, implying that she's been dressing for him lately.

"It's finally his turn," Simpson smiled. "Not just the kids."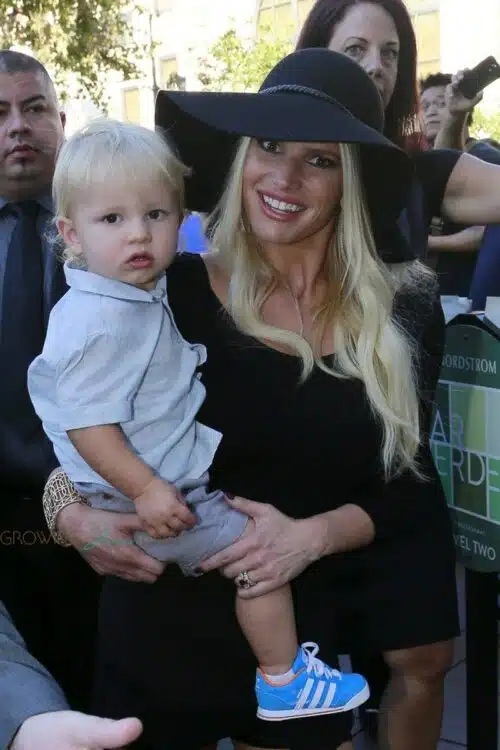 After Ace was born Jessica said she was never having more kids. Now that her two are getting older, and more independent it sounds like she may be open to trying for more…
"It's horrible for me to even have that reaction. Not anytime soon," she clarified. "I can't say never, but I would think sitting here, in front of you [Access' Billy Bush], I would say…probably never."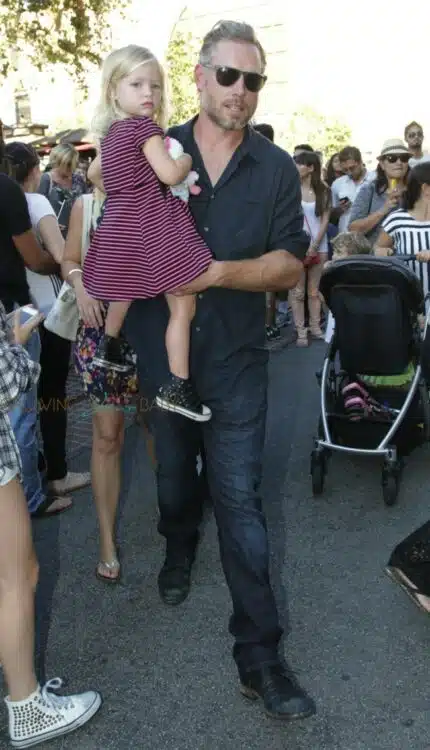 {WIREIMAGE, WENN}