Just a year after tying the knot, Jill Duggar and husband Derick Dillard have welcomed a bouncing baby boy!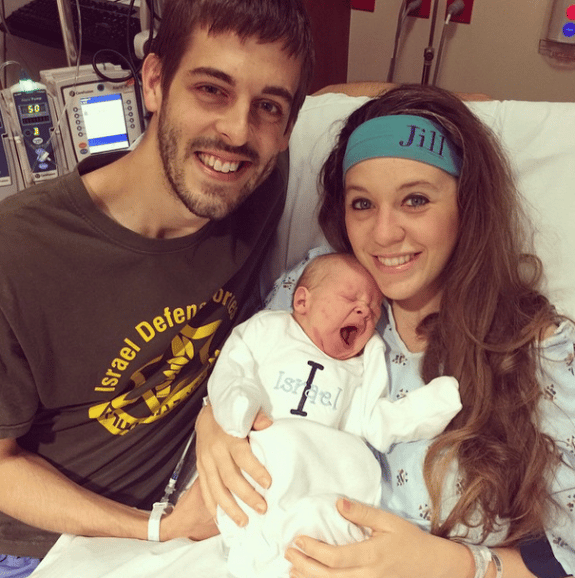 Israel David Dillard arrived on April 6 at 11:49 p.m. weighing in at 9 lbs., 10 oz, the new mom shared on Instagram.
The couple had planned for a home birth, but baby Israel was born in a hospital.
On their Facebook page, Michelle and Jim Duggar said, "We are so thankful for a healthy Mom and baby!  Love this sweet baby Israel! We are happy grandparents and we promise more pictures soon!"
Shortly after they posted three photos of the newborn with his parents.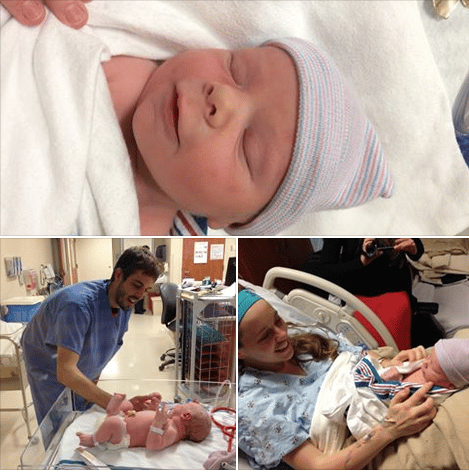 The baby's birth comes 12 past his due date!  Jill had set two tentative dates for the baby's arrival, March 24 and April 5, but told People.com she expected the baby to be a little late.
"I have told myself, 'First-time moms often go a week and a half over, so don't get discouraged.  When everyone else is asking you, 'When are you going to have that baby?' The baby will come when the baby comes."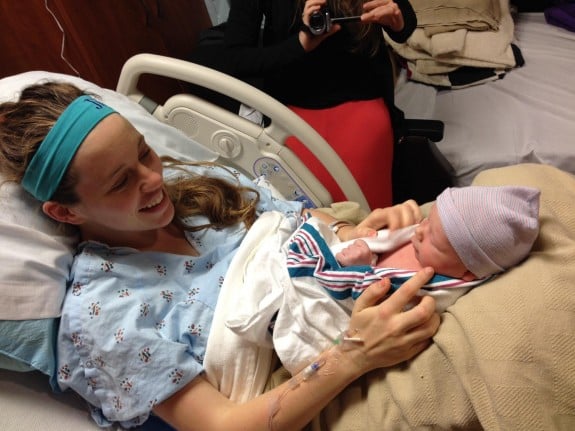 Viewers will get the chance to see the baby's arrival on TLC on May 5!
Congratulations to the couple!  We can't wait to tune in to see the exciting moment.
Next for the Duggar family will be baby #4 for Josh and Anna, who is expected to arrive in June.
---
[ad]