New moms Jillian Michaels and Heidi Rhoades enjoyed a relaxing day out with their family at the Malibu market over the weekend.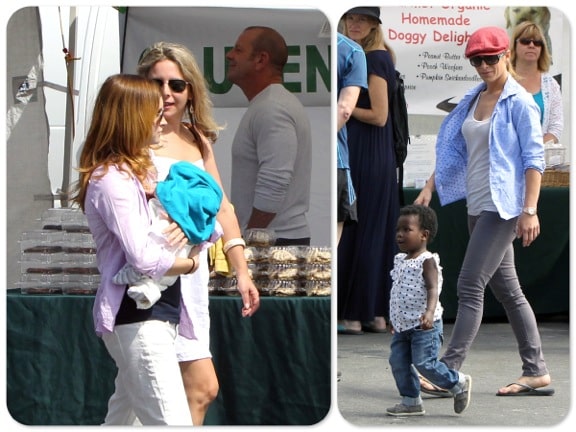 Last week it was revealed that the pair had become parents to Lukensia, a two-year-old from Haiti and a biological child – Phoenix whom Heidi gave birth to the same week that their adoption was finalized.
Jillian has spoken openly about wanted to adopt and some of the road blocks she has experienced while looking to become a mom. She did not, however, announce that Heidi was expecting, at her request. During an interview on the daily dose, an online talk show Jillian does, she confessed that Heidi wanted to keep the pregnancy private because she didn't want to be pregnant in the public eye. (She is photographed below on the right about 7 months along at the Farmer's Market.)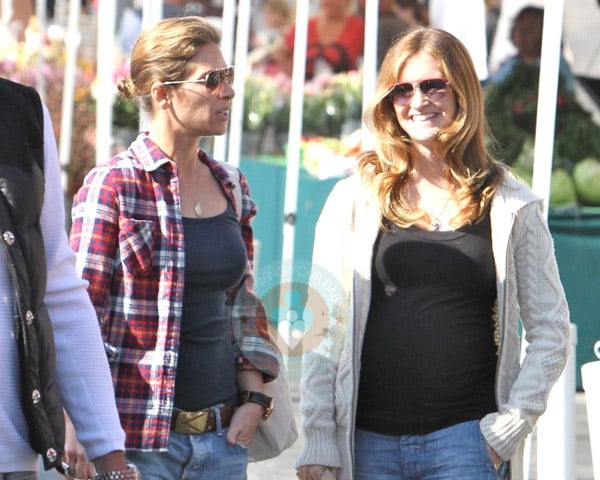 Now that the new moms are settling into their new role Jillian admits that it's a bit crazy, but she wouldn't have it any other way.
"I don't even answer email. I don't have time to care about anything else," she notes. "I want to be really present and enjoy all the nuances of their growth and development. I don't want to rush any of it."
She also tweeted that Lukensia has learned a new word,
My two year old has learned the word "No". Oh dear.

"It accompanies a hand gesture", the fitness guru replied to a follower. "She gives me the hand, turns her head, and then yells "no"! I try not to laugh"
With most parents there is a ramp up to the trouble two's. In this case Jillian and Heidi just jumped right in. I hope they have some help because potty training is next!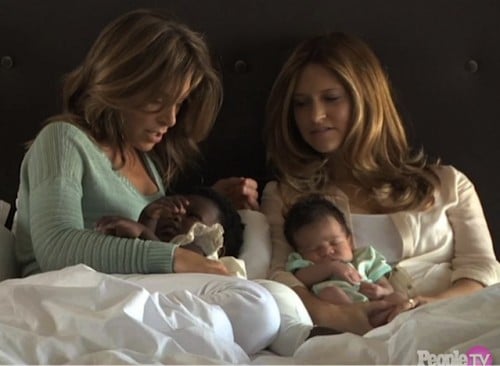 ---
{FAME/FLYNET, WENN}
---
[ad]