Jillian Michaels took time away from her promotional duties to hang out with her kids Phoenix and Lukensia.  The Biggest Loser star was photographed walking through the city with her two littles headed back to her hotel on Thursday.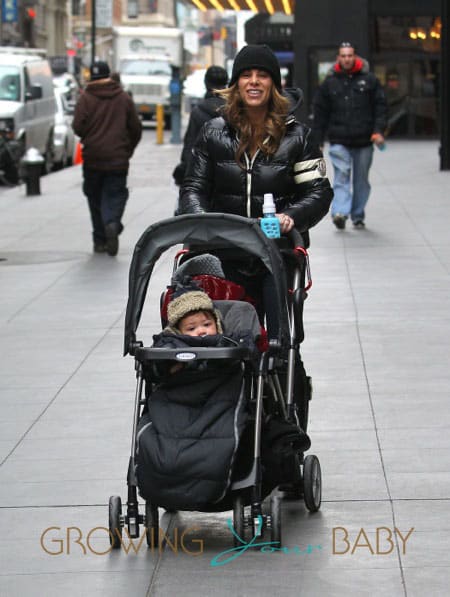 Phoenix was bundled up in Quinny's footmuff, while riding in the front seat of Graco's RoomFor2 Stand and Ride Stroller.  Lukensia rode on the back of the stroller facing Jillian.
The trip to the Big Apple hasn't been all work for the fitness guru.  She hit the catwalk on Wednesday night for the Red Dress Collection 2013 Fashion Show, to promote heart health.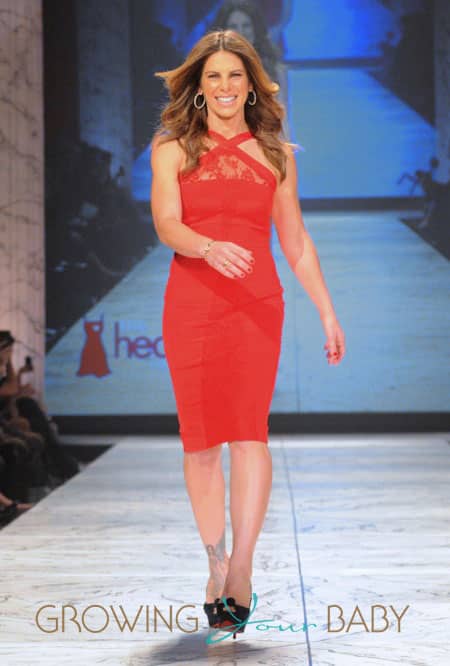 Earlier this week Jillian told People that now that Phoenix is 8 months old he is starting to develop a personality. Carried by her partner Heidi, the couple had hoped he would inherit her laid back disposition, but that doesn't seem to be the case.
"He wants to walk and he gets really pissed about it when he can't. He gets frustrated," Jillian, 38, told People at the recent TCAs.
"He's a fiery little sucker, he's just like me. I'm like, 'You were supposed to be like Heidi!' But he's not. It's not good, not good."
And like most babies, he is also fearless.
"He's into everything, which is kind of a nightmare to be totally honest," she says. "We have an outlet in the floor in the living room and I caught him eating the outlet on the floor … I was like, 'Mother of God!'"
Sounds like it's time to babyproof at the Michaels/Rhoades residence!
---
[infphoto.com, FAME/FLYNET}
---
[ad]