Jimmy Fallon was photographed on Thursday departing his Manhattan residence with his adorable baby girl Winnie Fallon.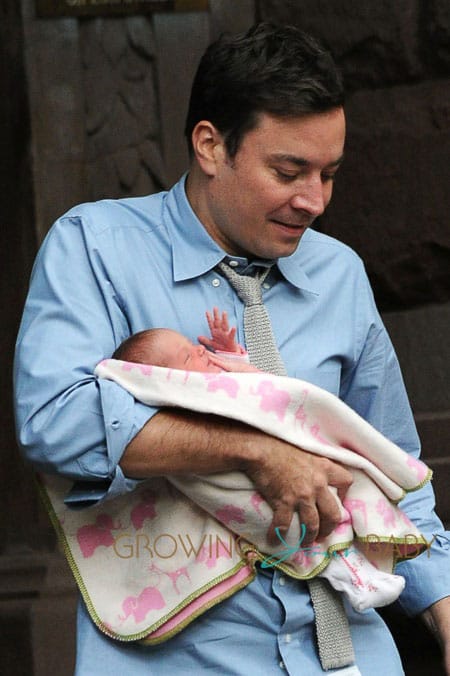 The proud papa cradled his little lady, who was covered by a sweet elephant blanket, in his arms. Out front he showed her off to his assistant before handing her over to his wife Nancy as he headed off to work.
Jimmy and wife Nancy welcomed Winnie on July 23rd.  Shortly after her arrival he gushed.
"I'm a father of a beautiful baby girl. She's so cute. Her name is Winnie Rose Fallon and she's so cute.  She's 5lbs, 9oz."
{SPLASH}
---