Johnny Knoxville was spotted juggling his two youngest children Rocko and daughter Arlo while out on a trip to the farmers market with his wife Naomi in Studio City on Sunday(July 29).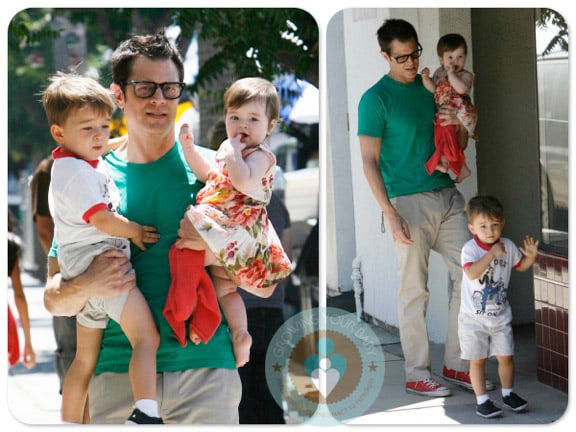 The actor, who is famous for his antics in Jackass, looked like a natural, keeping both of his little ones happy as they made their way through the market.
A departure from his normal bone crushing roles, Johnny made an appearance earlier this month on the hit animation series SpongeBob Squarepants, voicing the character of Johnny Krill – a member of the Drasticals extreme sports team.
{SPLASH}
---
[ad]