Did you know that babies' skin is up to 30% thinner and loses moisture 2X faster than yours?  For this reason, it's important to keep newborn's skin hydrated and healthy.  Bathing a baby more than three times per week is not recommended because it removes the natural oils that protect baby's skin.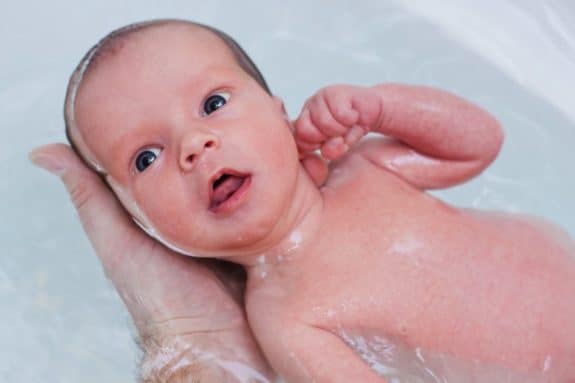 To help with this Johnson's has developed a line of extra moisturizing products. From body wash and creams to lotions and wipes, there is something in this collection to keep your baby protected during every step of your daily routine.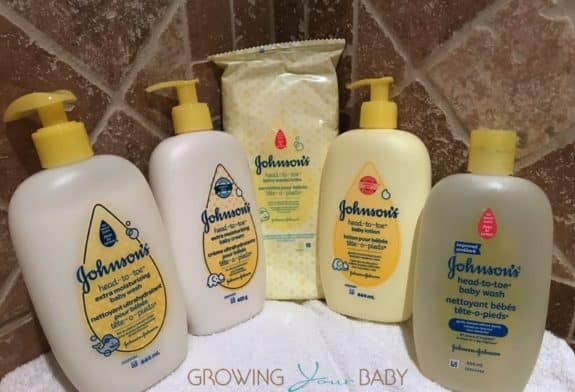 A baby's skin is more sensitive and prone to dryness. It's also more vulnerable to irritants.
To ensure your baby isn't exposed to any harmful chemicals Johnson's products are soap–free, paraben–free, hypoallergenic, phthalate-free, dermatologist–tested, mild & gentle which ultimately means they're tear free.
Using their 2-step routine has been shown to increase giggles and reduce fussiness.  Establishing a consistent night time routine can be the key to bedtime success.
Post bath massages are a great way to bond with your baby, stimulate their central nervous system, and relax them before bed.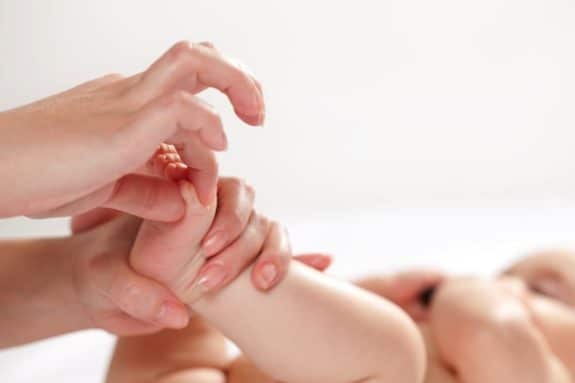 90% of moms saw an improvement in their baby's skin after just one week of using the
Johnson's Head To Toe Extra Moisturizing skin care routine.
The 2-step bath time routine moisturizes and nourishes your baby's skin for 24 hours.
Because water alone can dry a baby's skin out, Johnson's Head To Toe Extra Moisturizing Wash and Cream cleans while soothing sensitive skin with 10x more moisturizers.
Johnson's Head To Toe Baby Lotion is infused with vitamin E to take care of your baby's tender skin from day one.  It's perfectly pH balanced for baby's skin and leaves skin feeling soft.
Perfect for at home or on-the-go, Johnson's Head To Toe washcloths keep your little one clean in a pinch. No tub or water is required which makes them perfect for the nights when you just want to expedite the process and get your baby into bed quickly!
Perfect For Kids Of All Ages!
From newborn through the pre-teens years, we have always used Johnson's products with our boys. They know them by name and pick them out at the store by the 'no tears' drop on the front.
Even though he's no longer a baby, my son's skin is sensitive so we need to watch what we use with him. Johnson's Head To Toe Extra Moisturizing Wash and Cream gets him clean, and the Lotion keeps his 'chicken skin' at bay. I keep the washcloths in my backpack for trips to the beach, messy hikes or sloppy meals.
Having a product I trust is important.  Knowing it works is everything.
Disclosure: This post is sponsored by Johnson's® Baby Canada and I have been compensated for my participation. All opinions are my own.
---
[ad]